For most DJs, you'll come to a crossroads early in your DJ career. What DJ software should you use? From Rekordbox to Serato to Virtual DJ and others, there are a variety of options to choose from. Today, we'll be conducting a Virtual DJ review and going over it's features and capabilities.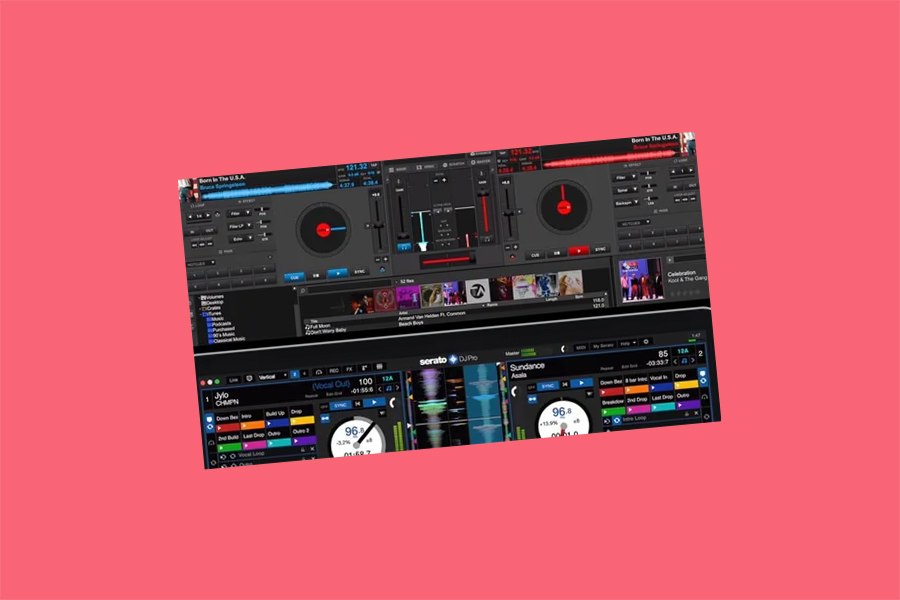 Virtual DJ helps artists finetune their mixing skills and is perfect for anybody from beginners to intermediate DJs. As a whole, Virtual DJ 2020 is one of the best DJing software that is easy to learn and offers the latest cutting-edge features.
Available for PC and Mac, Virtual DJ 2020 is a major upgrade from the Virtual DJs software of the past and offers significantly more features and capabilities than its previous versions.
Overview
While Virtual DJ is a strong tool throughout, it's an exceptionally useful tool for beginners. The software automates a lot of the setup and "grunt work" of being a DJ which allows beginners to focus more on the mixing and create DJ sets that make the crowd go wild.
The best thing about this software though – and the feature that makes it such a popular tool among beginners….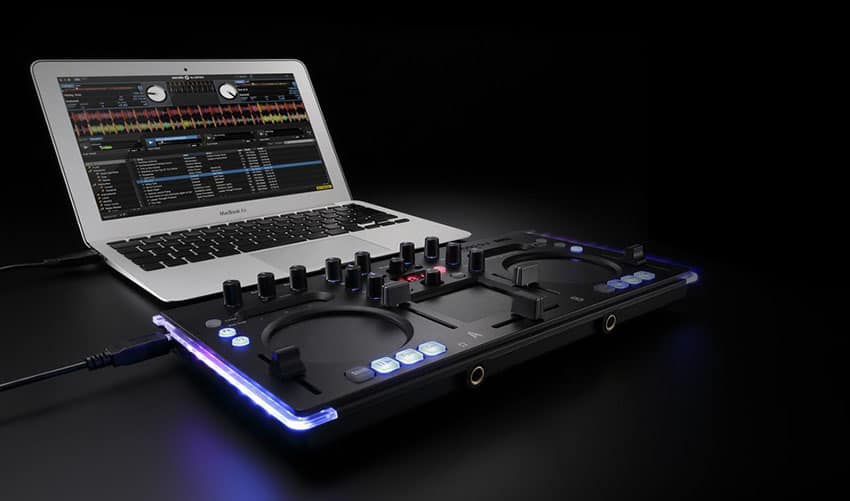 Well, Virtual DJ is free for non-professional use at home. Starter DJs can work on their craft using this DJ software without having to pay for it.
One warning: don't torrent the software! It's FREE on their website so you can easily test it out for as long as you wish before upgrading if need be, to a paid version. A lot of Virtual DJ torrents have bugs in their software and malware that can ruin your computer.
Virtual DJ Strengths
While less well regarded than Serato or Rekordbox, Virtual DJ is extremely capable and compatible with a ton of different DJ controllers.
There are a plethora of reasons why this software serves as a popular choice among different DJs, but the three most powerful strengths are its compatibility with a wide variety of controllers, its elite capabilities, and phenomenal video mixing features
Virtual DJ Compatibility
Before using any DJ software, the first question you should ask yourself is whether the DJ software is compatible with your DJ controller (link) and other pieces of equipment.
Apart from some pieces of equipment that use proprietary formats (stuff like the first version of the NI Kontrol S2/S4 – remember those?), Virtual DJ is compatible with almost all DJ controllers on the market today.
To search for your hardware setup, you can see more details on compatibility on Virtual DJs website.
Video Mixing
One feature that stands out from other popular DJ software's, is its classy video mixing feature. As a DJ on stage, you want to be focused on the mixing of the music not on the videos playing on the screen behind you.
In Virtual DJ, you set up the video at the start of your set and from there, it' smooth sailing. It'll handle all transitions flawlessly keeping beat with your tunes.
If you don't have a specific video for each clip in your mix, it can even automatically switch to a visualizer to make sure the audience always has something to stare at.
Virtual DJ Limitations
With the strengths come, of course, drawbacks. With Virtual DJ being a mostly free piece of software, there is no DJ controller specifically designed to be used with Virtual DJ. In addition to this, once you start playing around with the interface you'll discover that the same aspects that make Virtual DJ great for beginners can hinder you as you progress.
Once you've passed the beginner level, start looking into Rekordbox or Serato. While they have a bigger learning curve, they also have more capabilities for you to finetune your mixes to perfection.
Most DJ software works best with a piece of hardware that has been specifically designed for the software. Even though the Virtual DJ's compatibility with controllers is worth praise, it does not have native hardware.
When a DJ software runs on a native piece of hardware, it elevates the quality of the track and allows the DJ to create flawless DJ sets.
Poor Turntable Support
Another limitation with the use of the Virtual DJ is its poor turntable support. A turntable is the midpoint of a DJ's art form as it allows them to show off their remix expertise and skills.
Virtual DJ 2020 does not offer quality support to the turntable restricting DJs from creating unique sounds and exploring new types of remixes.
Designed For Beginners
While DJs around the entire world use Virtual DJ, irrespective of their level of expertise, the software is aimed for beginners. While it does support easy mixing and does most of the work itself, this background automation can limit you as you start delving into the finer details of mixing and DJing in different places.
Using Virtual DJ, it's easy to get your mixes to sound ok but it's hard to get them to sound amazing.
All these factors contribute to the fact that Virtual DJ can be a great start to the world of DJing. It can help you understand the mixing skills better, and it also works well with non-native controllers. However, you will probably switch from Virtual DJ as you start getting better.
Virtual DJ vs Serato DJ
The debate revolving around Virtual DJ Vs. Serato has long been going on. Both DJ software's offer unique sets of benefits while both have their limitations.
| | | |
| --- | --- | --- |
| | Virtual DJ | Serato |
| User Interface | Designed for beginners, customizable interface | Designed for pros – advanced features in plain sight |
| Hardware | No native hardware | Many different DJ controllers and pieces of DJ equipment |
| Features | Better video mixing, automation of basic functions | Advanced features, steep learning curve |
| Pricing | $49 – $199 | $129 but comes free bundled with many DJ controllers |
| Overall | Surprisingly powerful and cheap, don't let the no native hardware stop you from looking at Virtual DJ. This is a powerful piece of software that can help create a good mix. | Serato is a great piece of DJ software that's used by DJs all around the world. While it's harder to grasp initially, it provides more power to finetune your mixes and make them perfect. |
The difference between their UI/UX, hardware support, features, compatibility, licensing, and pricing is what that has helped these two develop a separate fan base.
User Interface
One of the biggest differences between these two in terms of their UI and UX is that Serato comes with an interface designed for the pros, whereas the Virtual DJ's interface has been designed for the beginners.
The DJs who use the Serato software are mostly those who are a step further in their craft in comparison to those using Virtual DJ. It offers a well-tuned interface. One factor to consider though, is that Serato does not offer any customization of it's software.
Serato is a 'closed' software while Virtual DJ allows the user to customize their interface however, they wish. While the Serato software does not even allow a user to 'fix' it if it breaks down, Virtual DJ offers extreme levels of customization.
Hardware
It is worth mentioning here that Serato comes with several pro, semi-pro, and budget level controllers. In addition to this, it is compatible with 53 controllers, 17 mixers, and several CDJs. Serato is also a popular software option that comes bundled with different pieces of hardware.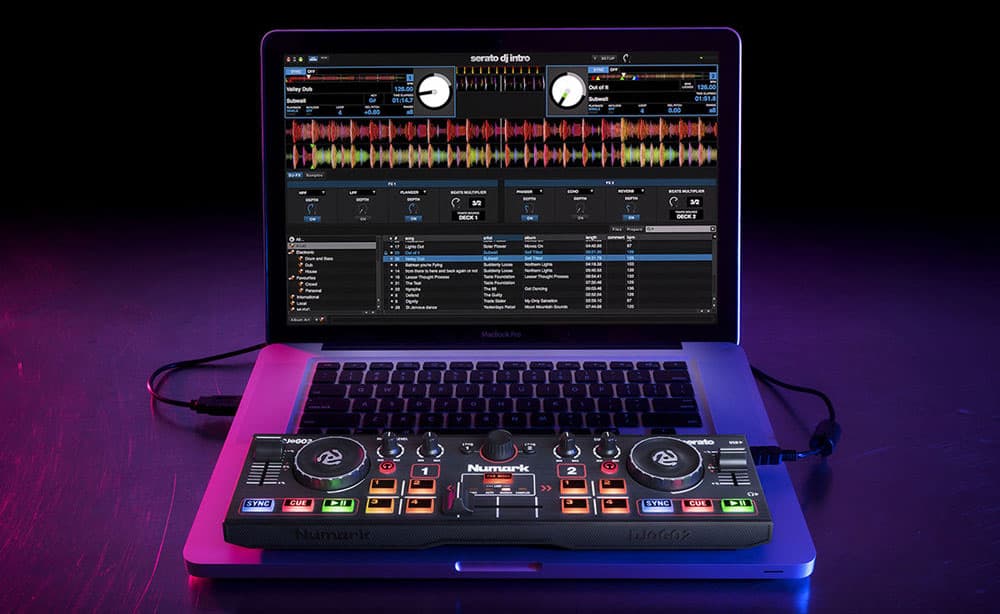 While this is a lot of hardware, Virtual DJ tries to make things simple by offering its users near-universal compatibility. It is open and can be used with old and cheap controllers.
Features
While working with Serato DJ, DJs do not have to worry about additional packs because this software is fully-featured out of the box. Serato is designed for the experts and DJing pros. For sound triggers, this software offers chainable FX, smart-crates, and sampling modules.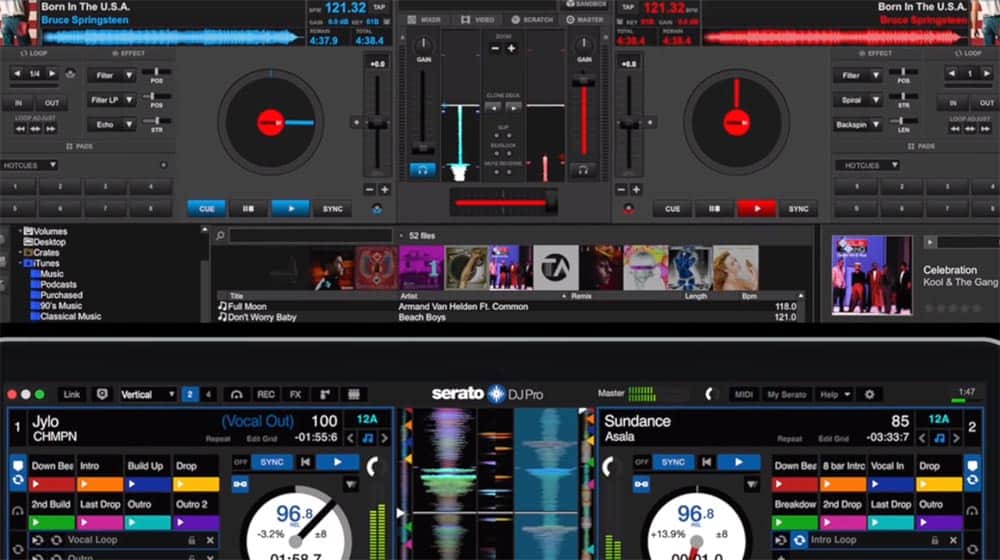 In comparison to Serato, Virtual DJ is designed for both beginners and professionals. While it does restrict a professional in creating awesome tracks, it offers beginners the perfect features.
Pricing
The next important feature is that of pricing. The Lite version of Serato DJ is free while the Serato DJ version costs $129 or $9.99 a month.
Serato DJ Suite offers all features that are missing from the other two versions, and it costs $299 or $14.99 a month.
While there is no need for add-ons in this software, for those who want to go to a higher level can purchase it for $39 to $99.
Just like Serato Lite, Virtual DJ Home is free to use, but it is PC ONLY. The advanced version of this software, Virtual DJ 8 Advanced Home, costs $49, while the full-featured suite version costs $299.
Virtual DJ vs Rekordbox
Another popular software after Serato DJ and Virtual DJ is Rekordbox.
| | | |
| --- | --- | --- |
| | Virtual DJ | Rekordbox |
| User Interface | Crowded, can strain your eyes if looking at it for hours | Flat look, clean, great for long performances |
| Hardware | No native hardware | Pioneer DJ hardware |
| Features | Similar features, automates many features for beginners | Advanced features, steep learning curve |
| Pricing | $49 – $199 | $129 but comes free with many DJ controllers |
| Overal | Virtual DJ is a great tool that's perfect if you're just getting started DJing. The fact that it's free for PC-only versions means that you can practice your skills while saving up for a DJ controller. | Rekordbox is the software of choice for most professional DJs. It offers advanced features while being intuitive and easy enough for beginner DJs to easy grasp it. |
UI/UX
Unlike Serato DJ, Virtual DJ and Rekordbox come with the traditional software orientation for DJs. Both have their playback controls and virtual decks on the top section.
Another similarity between these two is the positioning of the library, which is at the bottom of and also offers a clean and well-organized interface for the users.
The clean and less-complicated interface makes both of these DJ software's great for beginners.
One element of difference here is that Rekordbox offers a flat look, which reduces the strain on the eyes during prolonged performances.
In comparison to this, the Virtual DJ has a lot of stuff going on at its interface. In fact, as I used it more and more I thought that Virtual DJ's UI was a bit crowded. While initially, you may not notice it, this started straining my eyes as I practiced for long periods of time.
Hardware
Rekordbox DJ software works flawlessly on Pioneer DJ hardware. Pioneer DJ is the developer of Rekordbox, which is why the hardware they have created is supported by the software itself.
Virtual DJ, on the other hand, has no native hardware, but it offers a wide range of hardware compatibility.
Features
The features offered by both Virtual DJ and Rekordbox make them perfect for all types of DJs. Whether you're a beginner or a DJ pro, both software's provide a wide range of options that can help DJs improve their craft.
In both, users can easily manage music by importing tracks into the software's database. It allows a user to search and organize their playlists with ease.
Rekordbox offers features such as advanced filtering, intelligent playlists, customizable tagging, and advanced filtering. Virtual DJ offers slightly different features, including track suggestions based on compatibility with the track being played.
With the Sandbox feature, Virtual DJ also allows a user to practice before playing it in front of an actual audience.
Pricing
The home version of the Virtual DJ is free to use,but it cannot be used with a DJ controller. If a user wants to use a DJ controller, they will have to purchase the Home Plus version that can cost from $49 – $199. The one-time purchase of the pro version of Virtual DJ 2020 costs $299.
Rekordbox does not offer a free version, and it can cost $129 for the entire package or on a monthly subscription with a fee within $15.