A quick Google search will reveal that the DeadMau5 MasterClass is one of the most highly-recommended DJing courses around. It gives participants a one-way-ticket into the mind of DeadMau5, a music maestro in his own right, while simultaneously re-discovering their own creativity, too.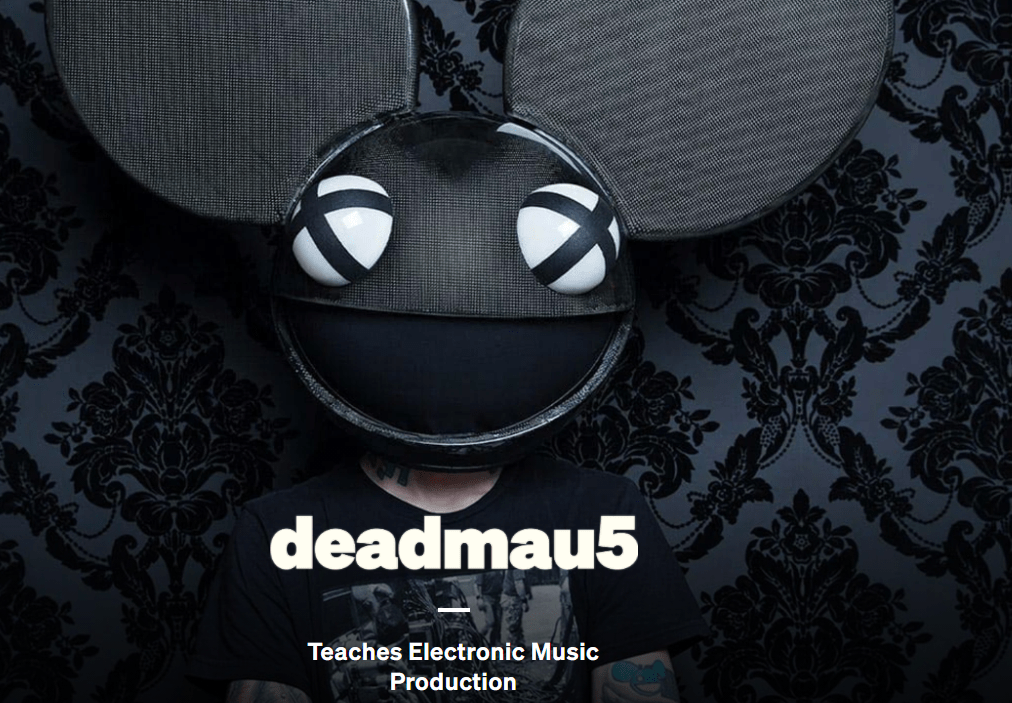 Over the past month and half, we had one member of the DJingPro team actually sign up for Masterclass and take this course. Not sure whether it's worth it or not? Read our full DeadMau5 masterclass review below.
Who is DeadMau5?
Before we even begin discussing the contents of his MasterClass, let's first get to know our subject a bit more.
Joel Thomas Zimmerman, otherwise known as DJ DeadMau5 (pronounced as dead mouse), is a six-time Grammy award nominee and recipient of several international musical awards for DJing. He also founded his own record label in 2007 as a way to collaborate with other artists more easily.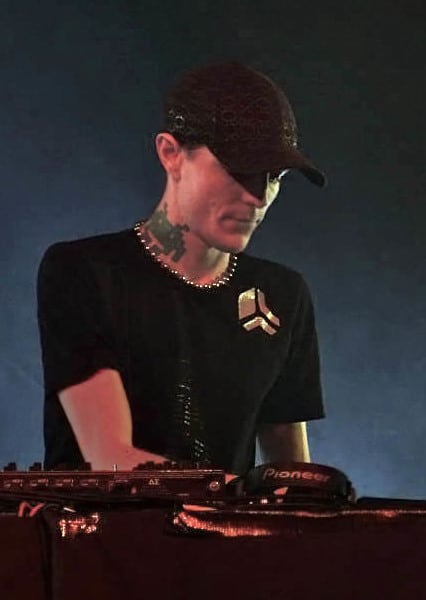 Recognized by millions for his golden Mickey Mouse-like headdress, DJ DeadMau5 is widely regarded as one of the best to have ever stood behind the turntables. Which is why the launch of his very own MasterClass caused such a stir among fans of the industry.
DeadMau5 Masterclass Review: Worth It?
You see, unlike most DJing courses found online, the DeadMau5 MasterClass won't teach you how to effectively create sick beats, blend melodies, or develop any of those technical skills. It isn't a strict tutorial if that's what you were expecting.

DeadMau5 spends a majority of the video, sharing his origin story, and the struggles he overcame before reaching his current disposition in life. He also plays the piano, a lot, while speaking to the audience and distinguishing what sounds good from what doesn't.
Again, those expecting a how-to course may be slightly disappointed. But to be fair, he still strikes goal on a lot of his points.
One of the biggest takeaways participants can learn is that DJing is really an art form. There's no step-by-step formula for achieving success. Oftentimes, it boils down to drawing inspiration from your surroundings, harnessing innovation, before creating something beautiful.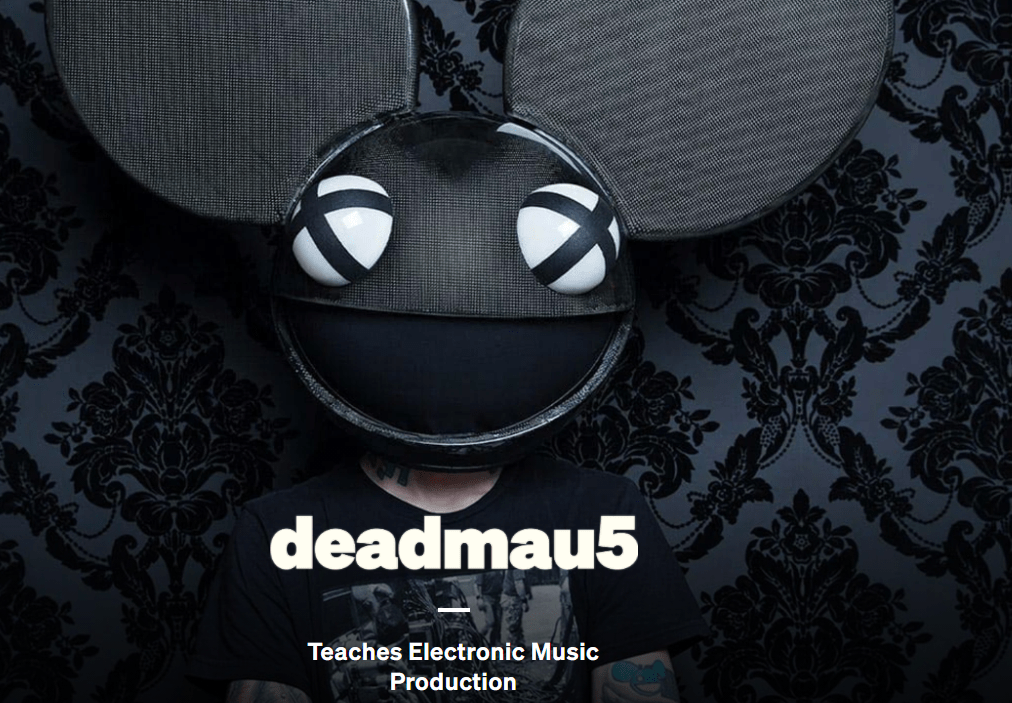 Another key learning we took away from DeadMau5's MasterClass is the importance of experience. Building on what we said earlier, being an amazing DJ is all about experimenting with sounds and trying new beats, before realizing what your strengths and weaknesses are.
As a whole, we found this highly inspirational, particularly for those who feel they're stuck in a musical rut. It won't reveal the key next steps, but at least it strengthens the belief that success is indeed a possibility.
Save this course for a rainy day or watch it now; whichever the case, it's sure to offer a great deal of value to anyone that seeks it.
Armin Van Buuren vs DeadMau5 MasterClass
Besides DeadMau5, Armin Van Buuren is another of the most highly sought-after DJs around, having been ranked by DJ Mag as number one on their list for four years in a row.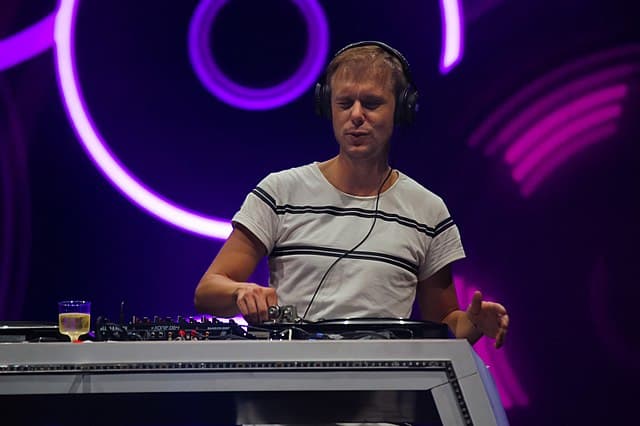 This is far from surprising as he has received countless awards, headlined several events, and is basically a household name in the industry.
Read our full review of the Armin Van Buuren Masterclass review
At this point, we'd like to do a quick comparison of their MasterClasses.
Quick Note here: if you sign up for Masterclass, you'll get access to both courses. While we compare them below, just know you'll be able to watch both when you sign up.
Having to choose between two DJs of almost equal reputation can be extremely difficult for some. So we hope this will at least help you decide which one best fits your current needs.
Likeness and Similarities
What ties these two courses together the most is probably their genre.
The Armin Van Buuren and DeadMau5 MasterClasses are heavily geared towards EDM or techno music. For those not all that familiar, these are songs that have an upbeat tempo and synthetic-sounding beats. Typically played in clubs, this moves people to dance and is extremely popular among the younger generation.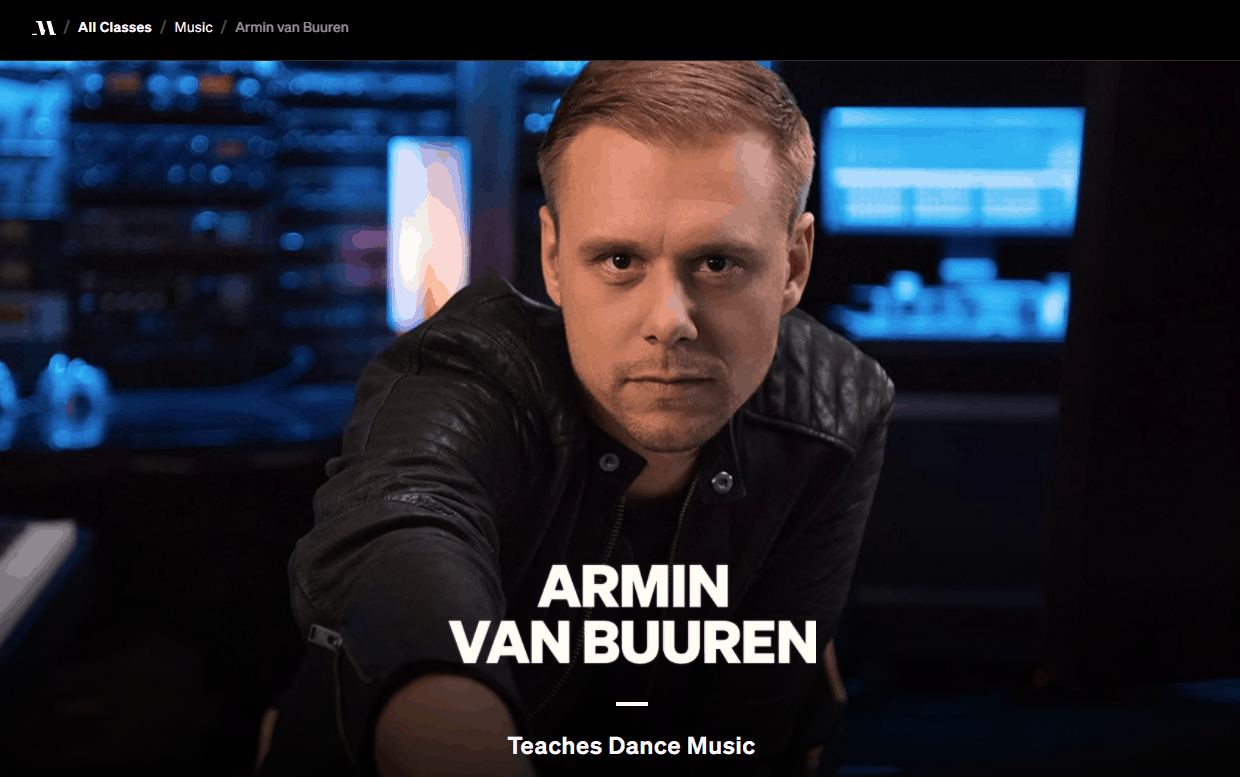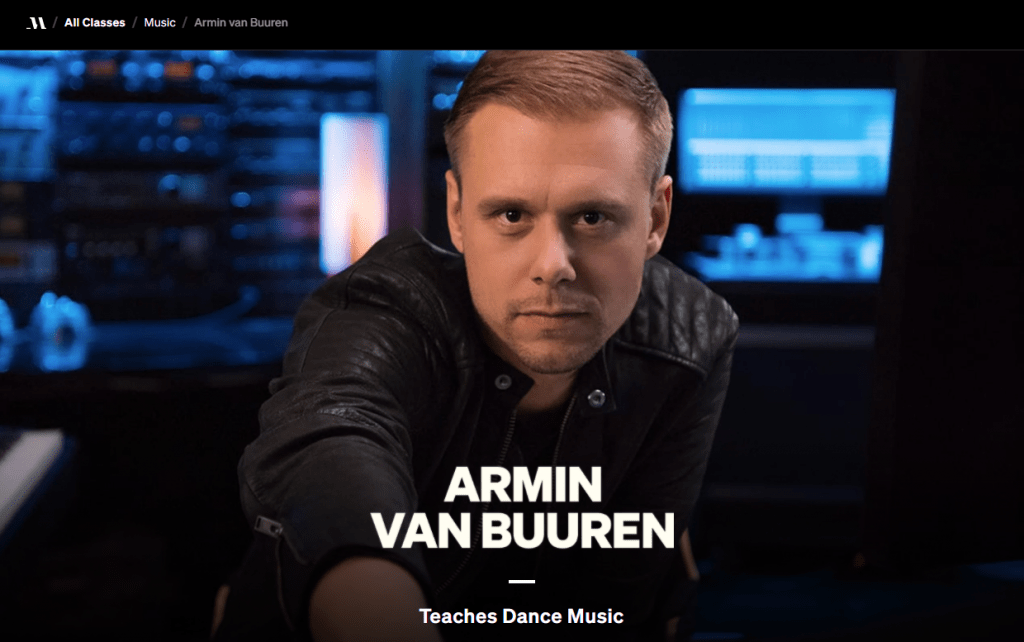 Aside from that, these courses also put a lot of focus on how both DJs began their musical careers. Their fans, in particular, will appreciate hearing never-before-shared anecdotes about how they came up with songs. Listening to how Armin Van Buuren and DeadMau5 MasterClasses overcome challenges in their respective careers, alone, is enough reason to try these classes out.
Given this overarching theme, we can see how it would resonate with DJs of varying experiences, whether novices, advanced beginners, or other professionals.
These classes are filled with pockets of inspiration that will make you want to try things out yourself. Both provide a lot of insightful tips, too, not just with mixing music, but also how to succeed in this industry.
Differences
Armin Van Buuren and DeadMau5 utilize very different styles when teaching their MasterClass. AVB takes a very relaxed approach that's quite structured when moving from one point to the next. His grandeur as an artist really shines through, and this is what keeps most people hooked when listening to him speak.

On the other hand, DJ DeadMau5 discusses things more casually. As we said earlier, his MasterClass resembles that of a monologue; free-flowing and conversational, but nevertheless touches on a lot of important points, too.
The reason we are mentioning this is their aura can greatly affect how you absorb information. And so, it is definitely a point of deliberation when choosing what course to take. For example, we would recommend individuals who enjoy getting challenged to listen to DeadMau5, while those with laid-back personalities should take Armin Van Buuren's class instead.
Range of Topics
Armin Van Buuren's MasterClass covers topics that include his expanded musical philosophy and early career, the melodic and rhythmic element of DJing, and how and where he draws inspiration from. In short, he offers a full subject matter with a handful of technical tips in between.

This is a stark contrast to DJ DeadMau5's class who discusses things more naturally and would often jump from one talking point to the next. Of course, this isn't to say he won't show how to get things done.

On the contrary, DeadMau5 actually provides a lot of insights on his creative process. It's just that he jumps from one step to the next, as if assuming that his viewers are all experienced music producers already.
All in all, their main difference, really, lies in the range of topic they cover, as well as how everything is presented. In a way, it allowed Armin Van Buuren's and DeadMau5's unique personalities to be put on full display.
How you perceive them in their events is what you'll get in this MasterClass.
DeadMau5 Masterclass Review: Our Final Recommendation
After going through the entire DeadMau5 MasterClass, and going through its good and bad points (without any spoilers, of course), we can safely say it's valuable. But not for everyone.

His seemingly free-flowing approach when teaching should benefit seasoned DJs and music producers, who are in need of a creative jolt. What DeadMau5 shares about getting started, learning from experiences, and that music is more than just having fancy equipment, are all helpful insights for individuals already with at least some experience in this field.
In the same way, we do not recommend this DJ Course for beginners.

Aside from the personal anecdotes, what DeadMau5 discusses might not be all that relatable for someone who has never done DJing before. Newbies will be better off listening to DJ Armin Van Buuren's MasterClass, instead, which offers more structure. Not to mention a deeper dive into the technicalities.
Still, if you consider yourself a fan of his work, and foresee needing some inspiration down the road, we wouldn't fault you for paying for the DeadMau5 MasterClass.
Have you taken the class? Leave a comment below with your own DeadMau5 Masterclass review!