When you're in the market for the best DJ course, it can be hard to choose. After all, most DJ courses are pretty expensive (around $50 – $150 usually). The last thing you want to do is pay for something that wasn't worth it. Although I was very anti-course at first, at this point I've taken a number of DJ courses.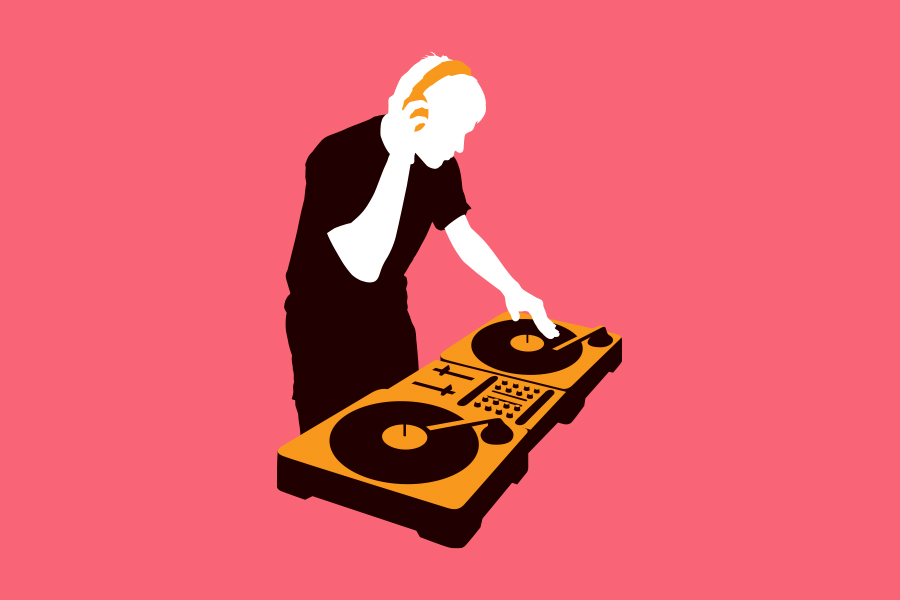 Some were valuable…. And some weren't.
Here I'll help you decide on the best DJ course for your current stage of development and needs. I'll even list some free DJ courses – some of which are better than the paid options!
Best DJ courses
What makes a DJ course better than the others? The best DJ course for you contains the exact mix of information that you need to become a better DJ. If you're struggling with a plateau, want to learn more advanced techniques, or just want to further your knowledge of DJing, one of the courses below should help.
If you are looking for a training program that teaches all kinds of DJing techniques and software that can help you make better and pro-level sets, I strongly prefer the courses offered by DJ Courses Online.
The courses offered by DJ Courses Online cover everything from the basics in its 'How to DJ: Masterclass' while the advanced topics are covered in their 4-part advanced DJ courses. Moreover, the courses are also designed to help DJs progress further in their careers and roles in the industry.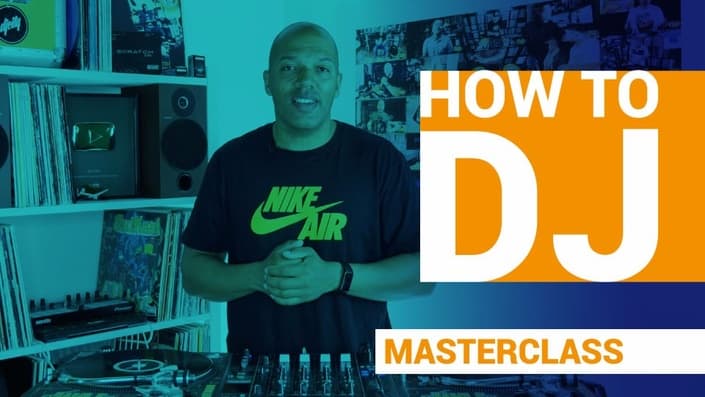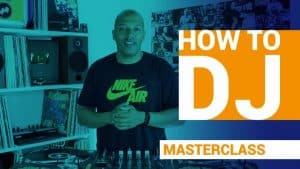 There are 4 separate courses authored by the website that provides information on everything to do with DJing. These courses are designed to take a different approach to the DJing basics and foundation techniques.
If you are already familiar with the basics you can also take software-based courses that teach you about the software in detail explaining each and every aspect. You can choose from 5 different courses that cover Serato, Traktor, Ableton Live, and Mixed in Key.
The best thing about DJ Courses Online? It's a basic subscription model. So instead of paying $150 for a DJ course, you only pay $19/month. Most of the courses are pretty quick – so you can go through each course in a month and get 10x the value of a more expensive course.
Here is some information about the courses that are offered by DJ Courses Online:
This is the primary course offered by DJ Courses Online. The course is created and narrated by DJ TLM and it covers everything from listening to music, counting the beats correctly, beatmatching, EQ, effects and some basic techniques of scratching.
It is an ideal option for DJs who are looking to build a stronger foundation or want to relearn the basics while learning the important and advanced DJing techniques.
If you feel like upgrading your skills from basic to the advanced level this course with its detailed teaching resources can be a great alternative. The course is created by DJ TLM and focuses on teaching DJs the key aspects of DJing that can help them become pro.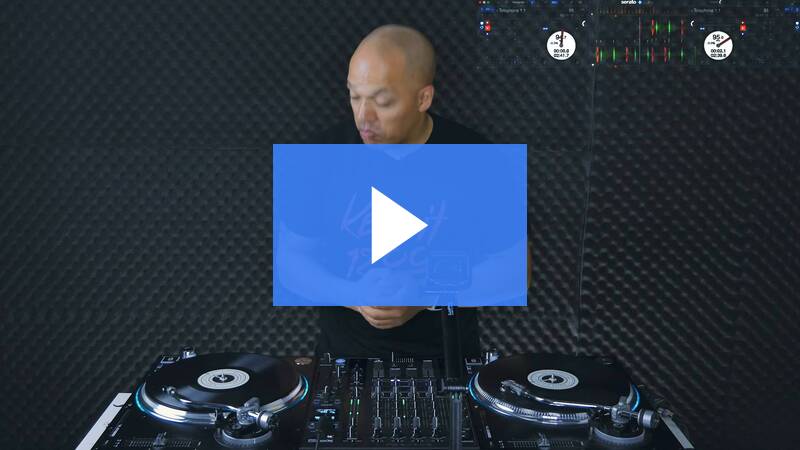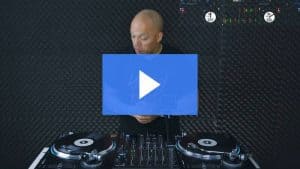 With this course, you can improve your mixing skills to the pro level and make your music unique. Considering the modern DJing scene where you can see a new DJ making it big every day you need to have discerning skills that will make you stand out in the crowd.
There is only one way to make it big in the DJing scene i.e. by having strong basics and right techniques that help you add your unique touch to your music. DJ Courses Online offers extensive knowledge on the DJing essentials in its 'DJing Basics and Techniques' course.
The DJing Basics and Techniques comprises 4 courses that provide information on essential basic and intermediate techniques. These courses have lessons and programs that are written by DJ TLM. They are designed to help you mix your learnings with the style taught by DJ TLM in other courses.
Other courses
While basics and techniques are the major parts of DJing, you also need to learn about some of the best DJing software that can add effects, mix the beats, add sounds, and even smoothen the beat and give your music the pro feel.
DJ Courses Online offers courses for such software too. You can learn Mixed in Key, Traktor, Serato, and even Ableton Live from the website. Learning these pieces of software can be great for DJs who wish to be proficient in all forms of DJing.
Overall
Wide range of courses from beginner to advanced
Includes courses on specific DJ software
Much cheaper than a traditional DJ course
First starting as a blog, Crossfader has quickly morphed into one of the top resources for DJs worldwide. Their extensive DJ courses cover the 3 main DJ softwares – Serato, Traktor, and Rekordbox along with specific courses for Pioneer and Denon DJ controllers. Crossfader DJ courses do tend to be more expensive but their advanced courses are worth it for the depth of knowledge they provide. If you want a more in-depth look, I wrote all about my experience in my Crossfader DJ course review.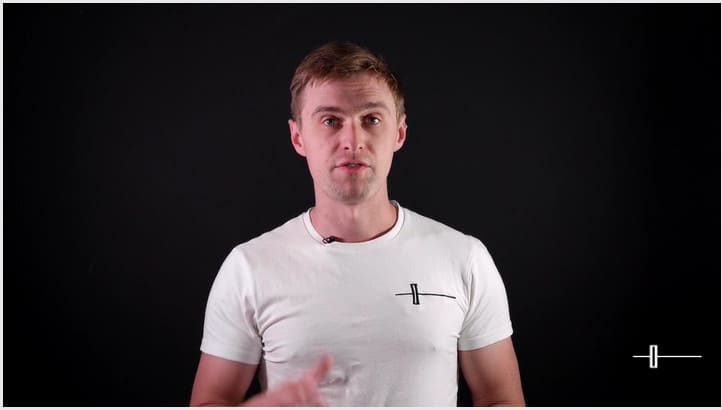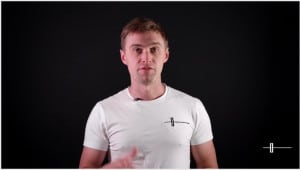 Crossfader's numerous programs include some of the most important software courses for Serato, Traktor, RekordBox, and Pioneer gear like CDJs and RX controllers.
The teaching approach taken by Crossfader involves an interlinked process where the students are taught to use the techniques learned in the previous session, in the current session. This encourages creativity and teaches the students how to use the different techniques by combining them.
Serato DJ Course
Crossfader teaches you the different techniques of using Serato DJ such as fundamental mixing techniques, EQ control, and transitions to sophisticated mashup mixing, acapella hot cue play, using effects, mixing between genres, and more.
Traktor DJ Course
Traktor is one of the most sought-after software that is used by DJs to add uniqueness to their music. The software comes with features like stem decks, remix decks, and effects. Crossfader's tutorials teach you to make the best use of these features and create musical masterpieces.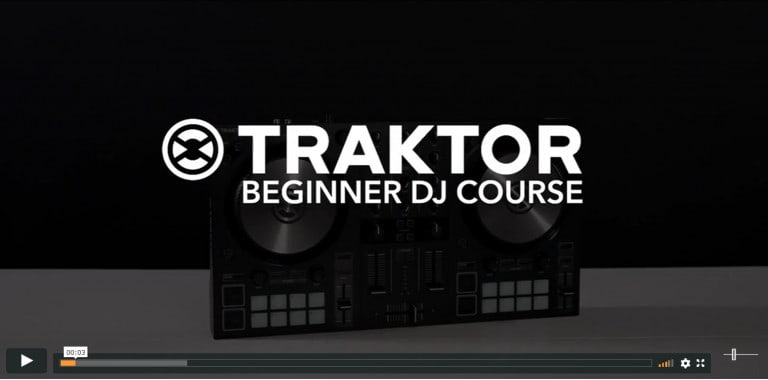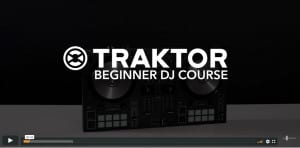 Rekordbox DJ Course
Rekordbox DJ is a software introduced by Pioneer and it is often used by DJs as an alternative for Serato DJ and Traktor. The Rekordbox DJ course from Crossfader teaches you how to master DJ controllers like Pioneer DDJ 400, DDJ 800, and DDJ 1000.
To master these controllers Rekordbox DJ teaches you fundamental mixing techniques, EQ control, and transitions to advanced sampling, sequencing, and mash-up mixing.
XDJ/RX2 Courses
The XDJ/RX2 is a part of the Pioneer DJ's software units that are covered in the Pioneer DJ course offered by Crossfader. Pioneer DJ is an advanced DJ interface and used by Pro DJs all around the world.
Crossfader's Pioneer DJ provides information on using the software and CDJ and DJM set up confidently.
Pros
Specific courses for the different elements of DJing
High-quality portal and courses
Covers all platforms
Cons
Expensive and inflexible
More focused on software than hardware
Digital DJ Tips
With more than 25,000 students in over 13 countries, Digital DJ Tips is one of the biggest online DJ training portals. The website offers high-quality video training for DJs of all levels including beginner and pro.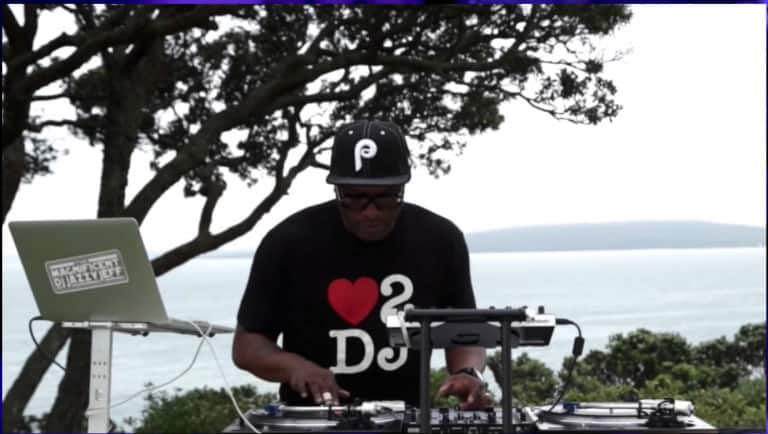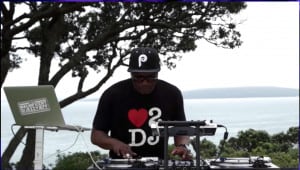 The courses offered by Digital DJ Tips are curated by qualified and experienced DJs and cover all the essential factors that are needed for DJing. For user convenience, the courses are clubbed into three parts i.e. Complete courses, Essential courses, and the Digital Lab.
You can choose from the type of courses that match your requirements and learn the essential things you need. The website also offers software courses for Serato DJ, Pioneer DJ, Traktor DJ, Virtual DJ, and Algoriddim.
These are the different courses offered by Digital DJ Tips that you can enroll in to grow your skills.
Complete Courses
Complete Courses sum up the different forms of DJing to create comprehensive programs. Each of these courses is more focused on niches such as Dance Music or Mobile DJs. Some of the courses included in this category include 'The Complete DJ Course', 'All-New Scratching for controller DJs', 'All-New Dance Music Formula', and 'The New Mobile DJ Blueprint'.
Essential Courses
Best for beginners or DJs with less than 1 year experience, the Essential courses help you get started on the right foot. As expected, they teach you the fundamentals in an easy to follow way. I know when I was first learning, I definitely learned some bad habits and it took me a LONG time to kick them. If I had bought one of these courses when I was first starting, I think my fundamentals would have been a lot better a lot faster.
The essential courses comprises 'Introduction Courses', 'Mixing Cookbook Courses', 'Software and Hardware Courses', and 'Individual Skill Courses'.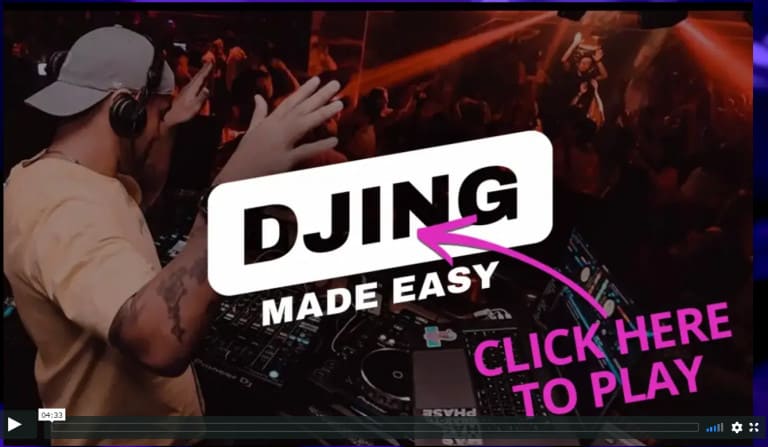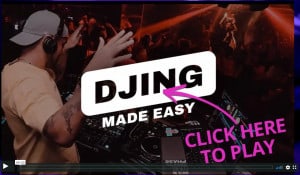 These courses are designed to teach you essential DJ production skills, mixing tricks, software workflows, and other specific techniques such as mixtapes and track re-editing.
Digital Lab
Digital Lab is an essential program for you if you are interested in becoming a serious hobbyist or a pro DJ. The course is a learning community more than a learning program, as it gives you access to various exclusive features that can help you skyrocket your career.
The Digital Lab gives you access to its library of 66 Pro DJ mix Deconstructions, 29-Deep Dive action plans, 24/7 'Student Hub' access, and monthly 'Student live' classroom.
Pros
Complete Course helps you avoid paying for different programs
The courses have a detailed approach
More DJs to learn from
Cons
How to Become a DJ – Udemy
With over 11 hours of action packed learning and a student base numbering in the thousands across the world, Udemy's 'How to become a DJ' course.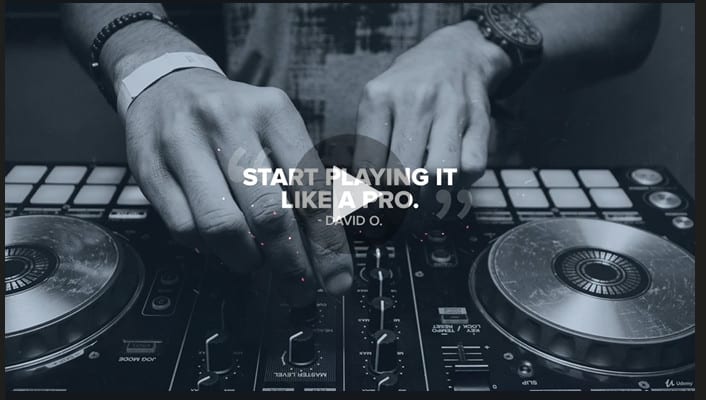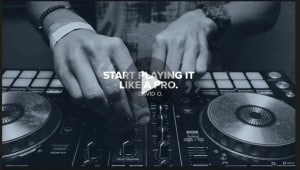 Written and curated by Ross Palmer, who is a professional DJ and comes with years of industry experience, this DJ course is best used as a guideline to help focus your efforts on skill progression.
One note: the course caters specifically to Pioneer users and recommends owning CJD1000s, XDJ-RX, or better.
Section 1 and 2
This is the first and initial part of the course which is why it covers things like beatmatching, EQ, and fading between tracks, etc. Watching this part of the course can help in establishing a strong groundwork and focuses on teaching modern dance music and how it has brought a revolution in DJing.
Section 3
This part of the course teaches how to work towards 1 hour of continuous decent mixing. It is designed to teach the users how to perform in the shows and events which is useful for modern club DJs
Section 4
Taking a deeper dive into the advanced techniques such as Mixed in Key, scratching, and more, this course is the final stage and provides you some intermediate level techniques.
As a whole, this course is a good guideline but it really only scratches the surface of the various techniques that make up a competent DJ. If you're having trouble streaming for a solid hour or are scared to start dropping mixes, this will be a good course.
Pros
Broad course that is well designed
Provides clear skill progression
Helps build new DJs up to 1 hour of continuous streaming
Inexpensive
Cons
Aimed specifically toward Pioneer DJ equipment
Surface level overview of many DJ techniques
Armin Van Buuren is no stranger to DJs. The Dutch performer is revered for his Uplifting trance, progressive trance, psytrance, progressive house, electro house, big room house, and dance-pop types of music. He was also the first DJ to receive a Grammy nomination.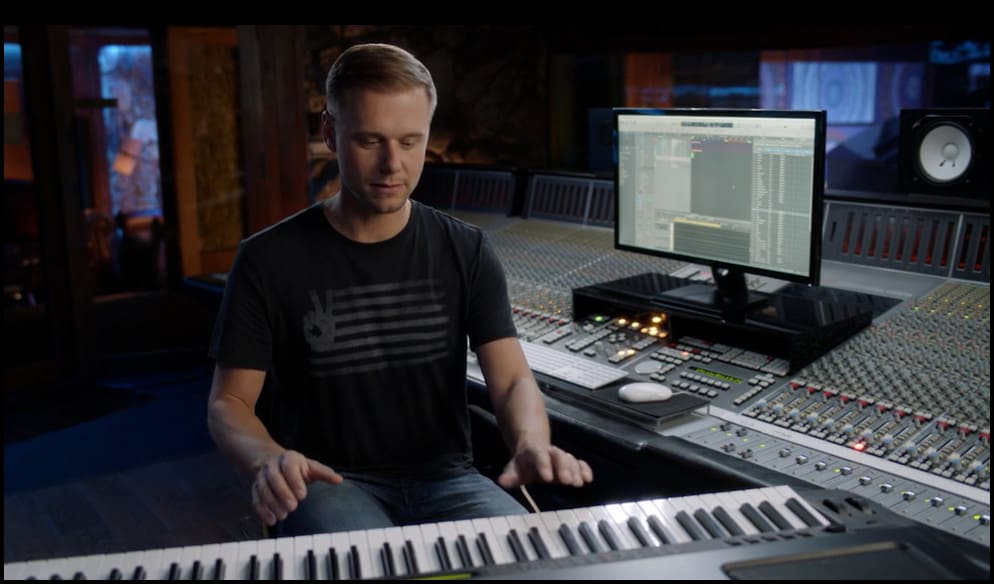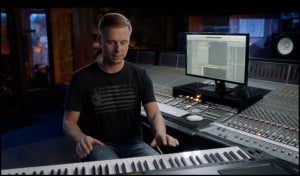 In his Masterclass.com, Armin Van Buuren gives insight into all the aspects of DJing but also shares the information on how a top DJ operates. These are the topics that are covered by Armin Van Burren in Masterclass.
Philosophy and Career
In the first part of the course, Armin speaks of the past, present, and future of the DJing industry.
Engineering and Technical
This can be deemed as the most important of the course as it covers the most important aspect of DJing such as decks, mixers, software, etc. It helps the students understand how DJing is and how the setups are combined.
Melodic Elements
Here Armin discusses the role of melodies in modern dance music
Rhythmic Elements
This part is similar to melodic elements but consists of lessons related to bass and percussion.
Vocals
In this part, Armin shows how vocals can be used in DJ performances and production.
DJing
This is the biggest part of the program and it is specifically for DJing and performance.
Overall, if you want to be the best, one of the best ways is to listen to the best. Armin Van Buren consistently ranks as one of the best DJs in the world. If you were going to learn skateboarding, wouldn't you want to learn from Tony Hawk?
Best Free DJ courses
I get it if you don't want to pay for DJ courses. Sometimes you just don't have the money and sometimes you don't think it's worth it. For the most part, you can find a lot of good information on Youtube. Below I'll list some of the best dj courses online for free.
Personally, I've found that Digital DJ Tips puts out the absolute best content for free. They have a whole host of free DJ courses which are perfect for beinners.
DJ Digital Tips – Foundation Courses
These courses help beginners DJs to get the basics knowledge of DJing and understand how it works both as an art form and a profession. The course consists of 13 parts and can be accessed from the website.
You can find this course HERE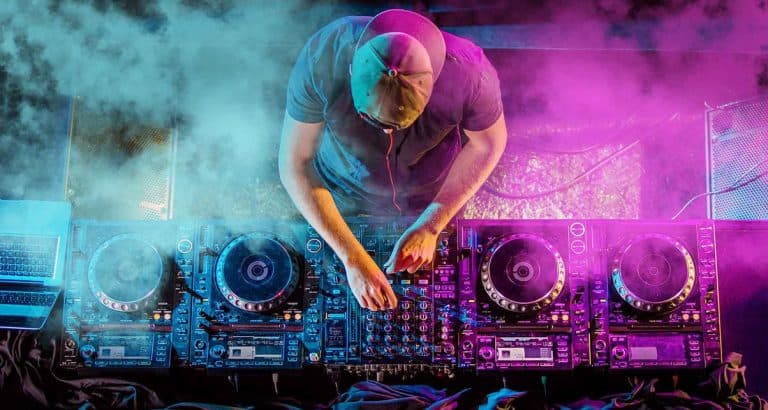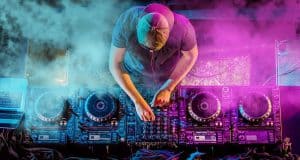 Music and Mixing
This course is an intermediate level course that is designed for DJs who have already started practicing at home or even playing at small events. The course focuses on topics like 'How to Organise Your Tunes While DJing' (2 parts), 'Organising Your Music Library' (5 parts), 'Diary Of A Novice Midi Mapper' (5 parts), 'Getting Started In Video DJing' (8 parts), and 'The Definitive Guide To Making a Mixtape' (5 parts).
Equipment and Software
This course is for intermediate DJs who are eager to step into the world of pro DJing. The course teaches the DJs about the different software and equipment that can make their tracks better and smoother.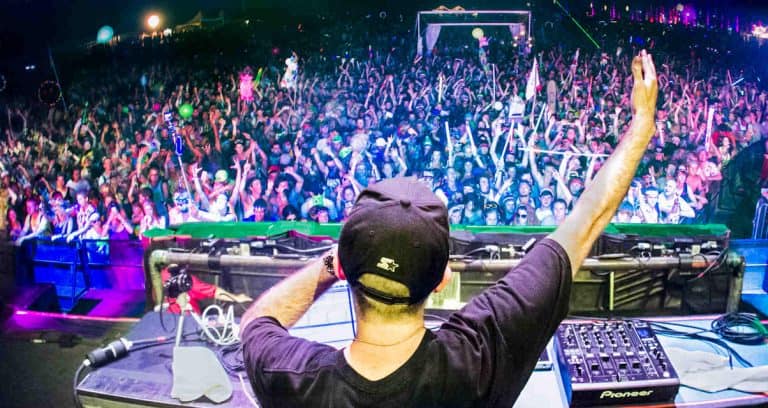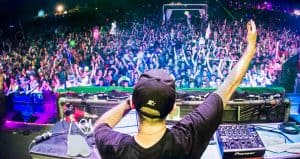 The course comprises programs like 'Making Your First Tune: A Guide For DJs' (four parts), 'A Beginner's Guide to DJ Monitors' (3 parts), 'Beginner's Guide to PA Systems' (4 parts), 'Lighting: A Guide for DJs' (3 parts), 'Bluffer's Guide To Traktor's Remix Decks' (3 parts), and more.
Getting DJing success
No matter how many beats or remixes you create, to make it big in the DJing scene you need to follow the right path. This course teaches you how to become a successful DJ step-by-step through its different programs.
Here are contents of the program 'Creating Killer DJ Promotional Materials' (6 parts), 'Facebook 101 For DJs' (3 parts), 'Get Your DJ Podcast On The Cloud' (3 parts), 'How To Promote Events & Throw Your Own Parties' (6 parts), 'How To Book Guest DJs for Your Club Night' (2 parts), and 'How To Organize A Festival-Style DJ Event' (2 parts).
Benefits of taking a DJ course
In today's world where you can find the different types of coaching programs both online and offline, it has become easy to learn everything from basic to advanced. DJ courses online can teach you music discovery and selection, set planning, crowd reading, mixing skills, the technical aspects of DJing, and marketing/promoting, etc.
If you are thinking about learning from YouTube videos and other online sources to self-learn, there is a fair chance that you might miss out on a lot of benefits that a formal training could get you. Here are some of the benefits of DJ training that you can consider.
Structured Skill Progression
Learning the technicalities of DJing is not enough to make it as a successful DJ. You need to know the right path to achieve success and the right skills to learn. The tutors in the DJ training courses help you identify your prowess and direct you in the right way. They also guide you on how and what you have to practice until you reach a level of perfection.
Push Your Limits
After you learn the basics, many DJs stop progressing. Instead of focusing on practicing new skills, they stay rooted in their beginner techniques and just practice making different mixes. While this can be fun, this doesn't make you a better DJ. The best way to become a better DJ is to try new things and experiment!
The right DJ course helps you do that. Instead of simply practicing those beginner transitions learned from a 5 minute video on Youtube, the right DJ course can streamline your learning and truly push you.
To learn about the benefits of a DJ training course, you can watch this video:
New Techniques & Skilled Tutorials
DJing involves many technical aspects that are vital to progressing as a DJ. While Youtube tutorials are good for the basics, it can be hard to find more advanced material. If you want to keep progressing, you have to find material and courses that will help you progress. For some, that's just a group of more experienced friends who critique and help you refine your mixes. The right DJ course will teach you new techniques and help you refine old mixes to become a better overall DJ.
Conclusion
If you are thinking of picking up DJing as a hobby or if you are an entry-level DJ feeling stuck and want to rise above the ranks the best way to start your new journey is by gathering knowledge. You can choose from the above-mentioned ways to learn about DJing and speed your success with learning.
Have you taken any of the DJ courses above? Let me know how they were in the comments below.