Are you always in a dilemma to fit all your DJ equipment and accessories whilst taking a world tour? Look no further, today we'll be covering the best backpacks for DJs.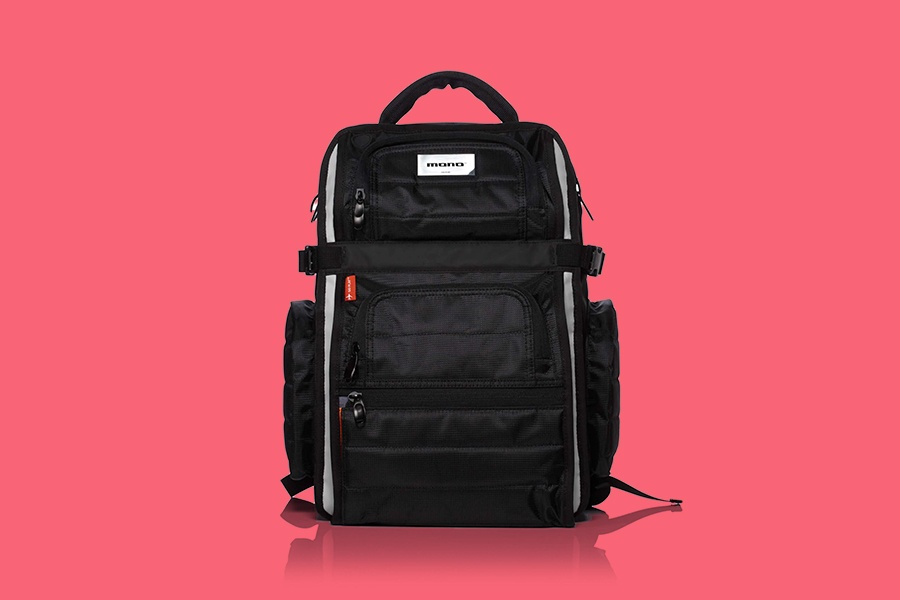 Whilst traveling, it is smart that you carry all the required equipment along with you to avoid the regret of leaving any crucial items behind. You never know what might come in handy or might be required urgently. Especially when you are traveling, everything needs to be organized and arranged properly and mannerly to avoid any mishaps.
Because let's be honest, nothing is cheap anymore. Especially when it comes to equipment. Moreover, it is difficult to find the right accessory or equipment at the right time.
What if you are in a country that does not provide that particular product? Therefore, you must take your time to pack your necessary items and have the right accessory or perhaps bag to be able to fit everything that you will require in your travel.
Do you need a backpack for DJing?
As it is the nature for a DJ to take tours around the world to be able to perform and display their utmost talent. Having a great DJ Backpack can be really helpful for those quick trips while you're on the go. I think there are a couple of reasons for DJs to have a specific backpack for DJing:
Backpacks are portable and easy to carry on your shoulders.
They protect and keep your crucial equipment and accessories safe and secured.
In just one bag, you will get the capacity to fit an enormous amount of items. Thereby, instead of carrying around multiple bags, one bag will get the job done.
It looks fashionable and stylish with your other DJ gear.
It is an onetime investment as backpacks are usually durable and reliable.\
Now, if you constantly planning to be on the go, you should probably get a backpack and a DJ case for traveling. The DJ hard case will contain your most important equipment like your DJ controller while your backpack will have your laptop, DJ headphones, and other assorted stuff you want to take with you on your trips.
Best DJ Backpacks
1. Carry+ Professional Laptop Backpack
The Carry+ Professional Laptop backpack is a detachable bag that gives you a variety of options. It is an utmost double-sided design that can be used for multipurpose. You get two bags in one, thus ideal for a DJ that keeps traveling.
Features
This bag offers you a detachable laptop bag giving you the ability to just carry your laptop if you want to be a mobile DJ. You can remove the small compartment of your laptop as per your preference. The material used to manufacture this bag is industrial rubber and pipping.
These materials are waterproof and are PVC free and animal-free giving you the extreme protection and durability. Your equipment and accessories are 100% secured in this backpack as the bottom of the bag has double thick padding to protect your equipment from drops.
It has an enormous storage area to fit in all your required items. There are three total compartments where you can organize all your accessories, laptop, equipment, etc.
The rear or perhaps last compartment is a laptop detachable bag that can fit a 17" laptop. The middle compartment has a deep space that can fit your accessories like cables, digital controllers, vinyl, hard drives, etc. lastly, the front compartment mainly has several small pockets to fit phones, passports, headphones, USB, etc.
2. MAGMA DJ Bag Riot Backpack
The MAGMA Riot DJ Bag will give you the perfect travel experience with all your gear. This bag is highly reliable, durable, and is perfect for DJs on the go
Fits Pioneer DJM-S11 & S7, Reloop ELITE, Rane Seventy-Two MKII, Denon Prime GO, Pioneer DJM-900 NXS2, Akai MPC Live II, Pioneer DDJ-400, DDJ-SB3, NI Maschine + & MK3, and many more DJ & Producer gear...
External dimension: 22" x 14.5" x 3.5" / Internal: 20" x 12.5 x 3" (controller compartment)
Heavy duty and 100% waterproof
Zip-Around-Expansion-System increased packing capacity of main compartment
Fully padded laptop compartment of up to 17"
2x accessory pockets with numerous mesh pouches and organizers
Features
This backpack is specially designed to give you the ultimate checkpoint ease. You can effortlessly fit a 15" laptop and you do not have to remove it in the security checkpoint. The material used to manufacture this bag is extremely durable ballistic nylon.
Moreover, the back panel is padded to protect your equipment and has an ID lock to keep your items such as passport, credit cards, phones, etc. secured. It has a top handle that is imprinted with leather trim. It has an array of exterior and interior pockets to fit small and large accessories.
This backpack has enough space to fit your equipment and accessories all together. Besides, the back end of the bag has a strap that effortlessly fits on the wheeled travel luggage. This makes it easy to transport around when you start getting tired of having it on your back
3. JetPack Slim Backpack For DJs
Ever heard of the famous names DJ Qbert, Jazzy Jeff, and Beat Junkies? No? Maybe not? Whatever. The Jetpack Slim Backpage has been used by famous artists around the world. This bag is one of the top backpacks amidst DJs. Its sleek design gives an extra oomph to your outfit plus all the necessities that you will require as a DJ. You also can add your logo to the backpack.
Features
This bag is innovative, fashionable, and well-engineered to give you the utmost comfort while traveling. It facilitates durability, protection, and high-quality and performance. The material used to manufacture this bag is ballistic nylon for water resilience and has rubber feet to protect your DJ equipment. It has a padded hand strap for comfort and ripstop lining on the front panel for personal customization.
You can add your personalized logo on the front panel. Besides, to give you the ultimate comfort to your shoulders it has padded shoulder straps, padding back air mesh, chest straps, and loops for to fit your thumbs.
The exterior might not look so spacious but all the main work and storage is in the interior of this bag. You get three compartments in this bag. In the first compartment you can fit small accessories like a mic, phone, passport, etc. In the second compartment, you get tall pockets to fit your files, iPad, or related sized equipment.
Lastly, in the third compartment, you can fit a 17" laptop. Moreover, it has large headphones and records compartments to be able to take your vinyl along with you. This bag is the ultimate DJ beast that is worth the investment.
4. TUMI – Alpha 3 Slim Solutions Backpack
Looking for a compact and sturdy backpack that is heavy-duty, the TUMI – Alpha 3 Slim Solutions Backpack is the one for you. This backpack provides you all the basic necessities that you will require as a DJ.
Exterior Features: Zip entry to main compartment, front U-zip pocket, gusseted front straight-zip pocket, 2 side-zip pockets (one with water-resistant lining), padded adjustable straps, leather-wrapped top carry handle, Add-a-bag sleeve
Interior Features: Padded laptop pocket (fits 15" screens), padded tablet pocket, zip pocket, open pocket, 3 media pockets, 3 card pockets, pen loops, key leash, TUMI Tracer
Primary Material: Ballistic Nylon.
Dimensions: 16.5" x 13.5" x 6"; Expanded depth: 8.8"; Handle drop: 1.3"; Fits up to 15" laptop; Weight: 3 lbs
Features
This bag is designed for DJs that are always on a tour and thereby, it provides full protection from water and dust for your crucial equipment inside. The material of this bag is manufactured with PVC Tarpaulin that keeps the bag durable and water-resistant. In fact, the bag and the zippers are coated with PVC to protect it from the harsh climate. Moreover, it has a rubber corner and rubber feet.
The bag has enough space to fit in all your DJ necessities. It has a 15" laptop compartment and multiple pockets to organize your accessories and equipment accordingly. Not only that, but you also get a "zip-around-expansion-system" to increase the capacity of the bag. In addition, it has external pouches to fit your small required items.
Conclusion
I hope this blog has helped you to pick the backpack that you were looking for. I reckon these are the top best backpack in the market that will give you all the required necessities for a bag. If you are always on the go, these DJ backpacks will serve to be your best travel buddy.