Exceptional talent, top-class DJing gear, extensive hours of practice, an upper-hand on DJ effects, ready to step into the DJing world? There is something really important that you are missing out that can determine your fate as a DJ – your DJ name.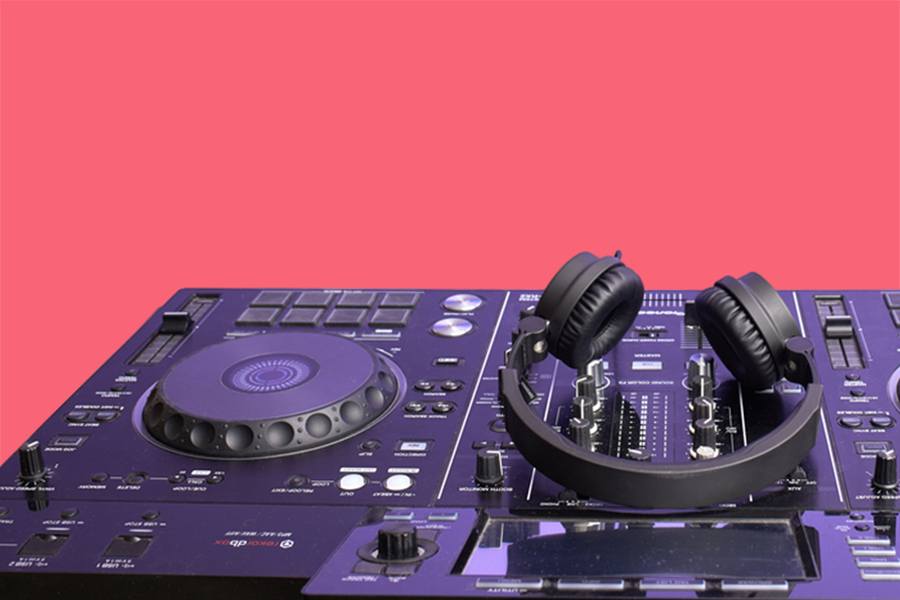 Many aspiring DJs do not pay much attention and end up adopting boring monikers and in worst cases, do not even bother taking up a DJ name.
Out of hundreds and thousands of DJs in the world, there are only a few who launch themselves with their own names. There are some exceptions including Calvin Harris and Armin van Buuren but the rest of them have a cool and unique DJ name.
DJ names are essential and a simple, DJ Chris, or DJ McLaren, won't make the cut. If you want to live the true DJ essence, you need to think out of the box. Names such as DJ Storm-X, DJ Hype-Stirrer, or maybe DJ ThunderTrain sound much more exciting, don't you think?
There is no denying it – your DJ name must catch the attention of your audience.
Try telling your friends that you are stepping into the DJing world. As per my experience, the first question that they will hit you with will be, "what's your DJ name?" They will feel all excited and hyped, and once you utter the word, "DJ Naomi", they will all be like, "oh, that!"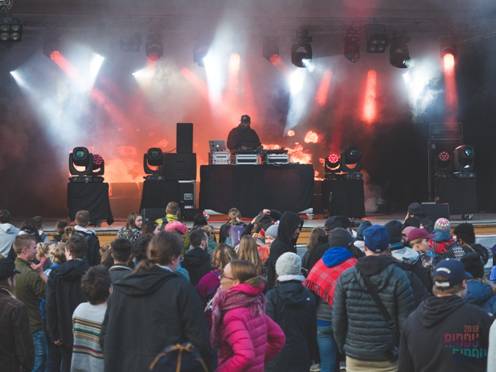 It is a complicated process because it needs to sound cool, but also needs to reflect you as a person or your craft.
Fans love to hear unique DJ names, and they admire DJs who play with words to create something super exciting. When you go out to shop for clothes, you spend hours deciding which one suits you best,choosing a DJ name is exactly like that. It has to serve as a reflection of you or your style.
We have prepared a complete guide that will help you find the perfect DJ name that is cool, a hype-stirrer, and a spot-on reflection of your craft. By the end of this guide, you will have a list of all possible names that you can go with. Let's create a DJ name for you together.
WHY DO YOU HAVE TO CHOOSE A DJ NAME?
Emerging as a top DJ in a competitive industry is difficult, and surviving in it is a challenge in itself. To stand out among the thousands and millions of DJs, you need a strong identity, and branding is your way to success.
You need to have a unique aspect, or a unique selling point in terms of marketing, to enhance your visibility in the market.
Yes, quality craft and elite skills do contribute to your overall branding, but your name holds high significance. Your DJ name will set you apart from the crowd and will help you build a powerful and unique identity.
Besides branding, there is another factor that makes it necessary for all DJs to come up with a killer DJ name, and that is consistency. To establish your career, you will have to appear in concerts and perform alongside notable artists, which is why you need to be consistent with how you represent your DJ brand.
If you leave this task at the hands of promotional flyers, they will just put the DJ with your first or last name with a straightforward and un-cool logo. At every event, you will have your name printed on the flyer differently with a logo that does not suit your craft.
Instead of bringing you fame and developing your identity, it will negatively impact your reputation. Therefore, for the sake of consistency of your brand identity, you need to choose a DJ name.
While a well-thought and a cool DJ name can contribute to your success, a wrong choice can turn your craft into a joke, regardless of how good your music is. Therefore, before you just 'get it over with', you need to take some time to think of a classy name that builds your reputation.
CHOOSING A DJ NAME
There are a number of different factors that you need to consider before you choose your name.
Like all other DJs in the house, you need to come up with an exciting name that contributes to your success. Here are some of the most important considerations that you need to pay attention to before you decide on a name for your DJ identity.
REAL NAME VS. MADE-UP NAME
The first thing you need to decide is whether you need to go with your real name or want to take up a moniker. As per the audience and their preferences, it is smart to pick a fake name. Using your real name as your DJ name may not be as exciting as a moniker or fake name.
The reason behind taking up a fake name is that it allows you to craft an identity as you like. You can choose a term that best describes your music. Take some time, play around with some words, and you will come up with a name that is not just unique but classy and meaningful.
When working on your DJ name, you have three choices. The first is, of course, your real name. The second option is to take up a name that describes you and your music, and the last is to use non-English words or hybrids.
THE TRENDS
You should also consider the trends in your style of music. To do this, you can research the market and try to find out the similarities between the name of the top DJs. If you get into in-depth research, you will be able to spot some hot DJ name trends.
One surprising thing that you will come across while your research is that only a few DJs actually include DJ with their names. Even the best DJs in the world do not use this term with their names.
Some examples include Tiesto, David Guetta, Calvin Harris, Carl Cox, Skrillex, and ATB.
Did you know that only one in the top 100 DJs is currently using "DJ" in their name? Some people believe that if you do this, you may be limiting your potential.
Therefore, when choosing your name, make sure you study the industry and find hidden trends in the way top DJs are naming their DJ brand.
Remember, uniqueness and easy pronunciation is crucial when it comes to choosing a brand name.
BRAND IDENTITY
Once you gain popularity as a top DJ, your name will become a brand. It is up to you how you want your name to appear. Name flexibility is an important factor here.
There is a plethora of different genres, and by creating a name specific to just one genre you can limit your options and prevent you from stepping into another music genre.
FITS YOUR STYLE
An essential factor to consider when choosing your DJ name is how well the chosen name fits your style. It is a bit contradictory to brand flexibility, but it holds its share of significance. When you choose a name that aligns with the vibe of your DJ sets, it will increase the chances of success.
EASY TO PRONOUNCE
As much as people like fancy and unique DJ names, they highly dislike names that are difficult to pronounce. When you think of a name, ask yourself if it's easily pronounceable or not. People will end up mispronouncing your name, and it will create confusion.
You will feel frustrated if your fans fail to pronounce the actual name, and the whole world adapts it. Therefore, save yourself and your fans from this confusion and try to create a name that is cool, unique, but easy to pronounce.
MODIFY AN ALREADY EXISTING NAME
Coming up with a brand-new name is not easy and can turn into a huge challenge. A smart way to tackle this situation is to pick up a name or a word that you like and play around with words. It is easier to modify an already existing word than to come up with a name from scratch.
Two different strategies can work well for you. The first is to take your own name and build upon it. For example, Chris can turn into Chriscograhy or House of Chris. The next one is to choose the name of a famous personality or a brand.
If you are skeptical about using your own name, then you can choose any of your favorite names, just like MordFustang and Com Truise did.
HOW TO FIND A DJ NAME?
The next phase of the process is finding the right DJ name. Research can help you to a huge extent here.
Here are some ways you can land on the perfect DJ name.
LET YOURSELF GET INSPIRED
Inspiration is one of the strongest driving forces in the world. It can motivate you to do great things and even help you choose the right DJ name. People, including celebrities, living or dead people from across history, family members, and places, serve as the perfect form of inspiration.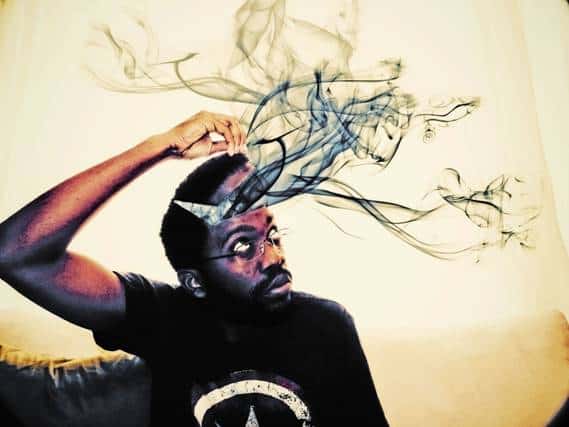 I, for one, love beaches, sea, and the breezy environment. If I were to make a DJ name, I would have gone for Electric Seabreeze. You see how places can help you with your DJ names?
Other names can also include Born Wild or Mr. Harmonium. Walk around in nature for a couple hours and you may just get inspired and create the perfect DJ name.
FOREIGN WORDS
Remember that an abstract name has a high potential in terms of branding. Using foreign words in your DJ names can help you build a classy brand identity. Some examples include DJ Mir or DJ Paz. Y
You can choose anything that you think swings well with your vibes. Names such as DJ Electrocuted, DJ BeeStung, or PinkLinkage might help you create a unique identity in the world of DJs.
CONSIDER GREEK/LATIN WORDS
No one says that if you're a native English speaker or if your fanbase comprises of Americans or other English speakers, you have to come up with an English name. Consider playing around in different languages. Ancient languages like Greek or Latin are perfect for this.
Some examples include The Frequentia Mixer, more like a frequency mixer in Latin, another one is the Téleios, a Greek word for perfect, or maybe the Altum-atum, which is a way to define depth.
DJ NAME GENERATORS
To make things way easier for you, we have compiled a list of some of the best DJ name generators. These can work as perfect engines for generating DJ names and will help you come up with a smart name without spending too much effort.
CUEUP
If you are searching for a DJ name generator that has innumerable possibilities, then you need to give CUEUP a try. It offers you a chance to mix and match four categories, including spicy-ness, hiphop'ify, your name, and fame. It offers more than 19 million possibilities.

RANDOM TECHNO FESTIVAL NAME GENERATOR
Another one in the market that is helping hundreds of DJs create amazing and unique names for themselves is the Random Techno Festival Name Generator.

Are you ready to become a DJ? Impress the masses with your elite DJing skills and a DJ name that makes you stand out from the crowd!