As a DJ, one of the biggest questions with any gig is how much should I charge? We get it, it's a hard question and definitely not a one size fits all answer. So how much does a DJ cost? The answer is it depends.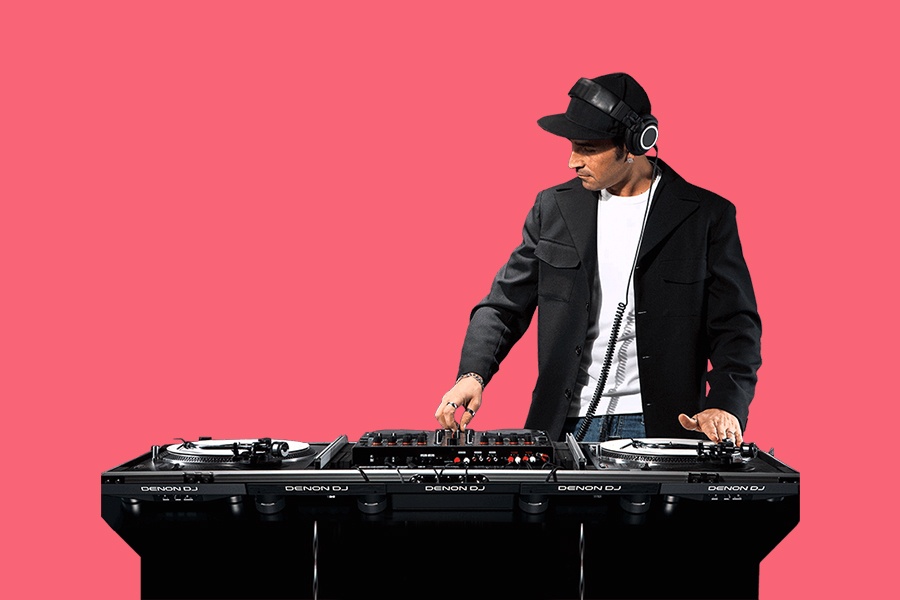 Whether your host wants a soulful, somber, or celebratory event, your duty is to play to their tune and keep guests engaged and entertained.
In this article, we will talk about how much you should charge as a DJ, whether you're a beginner or a seasoned professional. We will also reveal the earnings of some of the top DJs for informational purposes and of course…. for inspiration.
How much should I charge for my first DJ gig?
As a beginner, first confirm that you will be getting paid. For your first DJ gig, it may just be friend of a friend who wants you to help out with their party this week.
And if you are getting paid, savor it. A lot of DJs don't make a lot of money on their first DJ gig. Your first DJ gig should be mostly about getting experience not about the money.
As a beginner, don't expect to make huge money overnight. Nearly all DJs, at the beginning of their career, don't make a full time living from spinning decks.
As a beginner DJ, how much you get paid will be determined by the type of job you're taking.
Most events are usually under 200 people, so don't let the size determine your price. However, you can price up if the number of people will be more than 200 (requires above-average sounds).
There are a ton of variables to determine how much you would charge for your first gig. Consider the following questions
Would you bring your own gear?
How long is the event?
How much preparation is required?
How much equipment do you need?
And other questions specific to the event. On average, most beginner DJs make under $500 with $100 – $200 being about average for beginner DJs. Of course, this depends on the event! If you're going to be doing a wedding for 6 hours, you will obviously be making much more than $100.
But remember, you can increase your price once you get your full feet on the ground. But for now, stay humble with your charges.
Club DJs
As a Club DJ, your goal is to keep the audience turned up and dancing all through the night. Don't forget that when a Club DJ is good, the club makes a lot of money. Happy people will buy more drinks, dance longer, and spend more money at the club the better you are.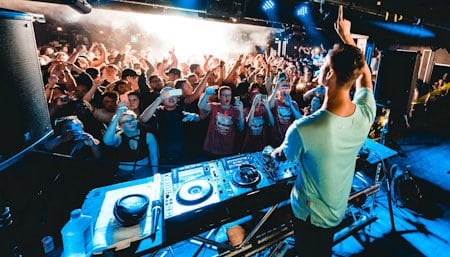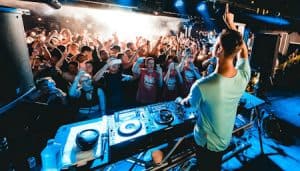 Your best bet for club dj gigs is to start at a small local club near you. Talk to the owner and play there a couple of times. If it goes well, you can use that experience to get into bigger and better clubs in the city.
Most club DJs charge between $300-$500 for your first gig depending on the club, hours required, and equipment needed. Of course, as you become more popular and known, you can rapidly increase the price.
Mobile DJs
As a mobile DJ, your opportunities are great. If your first gig is for a party, wedding, or another social event, you can expect to charge $200-$400 per event.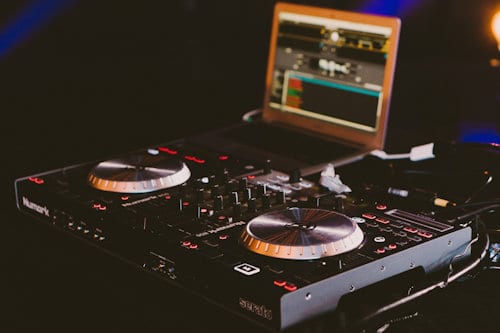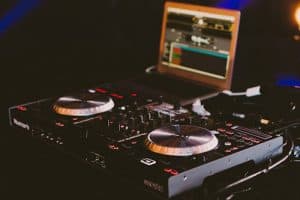 Once your popularity grows, you can increase the price up to $1000 since you'll be providing the sound equipment.
Charge by the hour vs. charging by the set?
A common question I get asked by many beginner DJs is, which is better, charging by the hour or charging by the set?
For me personally, I recommend charging a flat fee that includes every aspect of the event. If you need to bring your equipment, charge more.
Many people don't like charging a flat fee because the event may go longer than agreed. There's 2 ways to handle this:
You can have an "extra hours" clause that says if things go late, they will pay you a hourly rate for those extra hours
You can incorporate that possibility into your flat rate. If events are supposed to go on for 4 hours but commonly go for 6 hours, make sure you account for that when you say your price.
Candidly, it's almost impossible to set a standard flat rate that works for every event. You'll probably want to develop a rate sheet of some sort that accounts for event type, hours worked, equipment, and more. For help doing that, read on.
How do I decide how much to charge?
Admittedly, the 'business' side of DJing is less interesting than spinning desks and helping people enjoy a good time. However, before taking that DJ gig, there are certain pricing factors you must figure out. They include:
Local rate
Location is a huge determinant of how much you should charge. A DJ in a large city can charge way more than the one in a small town.
To learn about your local rate, chatting with local other DJs in your locality can be helpful, especially if they have the same experience as you.
Another way to find out local rates of DJs is to post a gig! Take 10 minutes and set up a Craiglist DJ wanted ad. Within 2 days, you'll have 10 – 20 quotes from local DJs stating all of their rates!
Personally, I've done this in the past and it works really really well.
You could also go on a site like Thumbtack and look at some rates from other DJs in your area.
Type of event
Rates may also be determined by the type of event. Birthdays and wedding parties are common places where DJs services are needed, but school dances, corporate occasions, and some other events need a DJ too.
Some occasions require extra preparation. A wedding, for instance, requires preparation with the couple on the type of music they want or don't want at the event. This should be considered.
How I think about the type of event is simple. The more work I need to do, the more I charge. And also, take into account – do you like doing those types of events?
Personally, I don't really like doing weddings so I charge a lot more. I love playing in clubs though and hyping up the crowd so if I really want a gig at a specific club in town, I may charge a little less.
Traveling Cost
Generally, you'll get laughed out of the room if you charge a travelling cost for a local gig. However, if you're going to drive more than two hours to your work location, the cost of gas and the time taken may add up.
Before you compile a quote for the event host, consider the location of the event and factor in the travel cost into the total rate.
One word of advice on this though: this really depends on the type of event and your public profile. As you start to gain a reputation, you can charge more for traveling – especially if people will show up when they hear that you'll be playing there.
Length of the event
Djing may sound like fun, but it's a lot of hard work. You're always standing, monitoring and managing the mood of the audience, while staying ahead of everyone in the event.
How long you're working is essential to developing a good quote for the event.
Cost of equipment
Do you already own DJ equipment, plan to rent it, or does the event have their own? If you have your own equipment, you should add a portion of its cost to your rates.
DJ equipment is pricey, and anyone that rents your service is also renting your gear. If you're a beginner and have no equipment, you definitely must borrow or rent it for a while.
You should also factor this cost into the overall rate. The more equipment needed for a specific occasion, the more amount it should cost.
How much should a DJ charge for a wedding?
Wedding DJs control the mood of the entire wedding reception. A wedding DJ's personality can decide the fate of the entire event especially if they are the ones providing MC services along with playing music.
DJ services for weddings generally cost more than for a birthday party or regular gatherings. The higher price tags are because weddings require more effort from a DJ than most functions.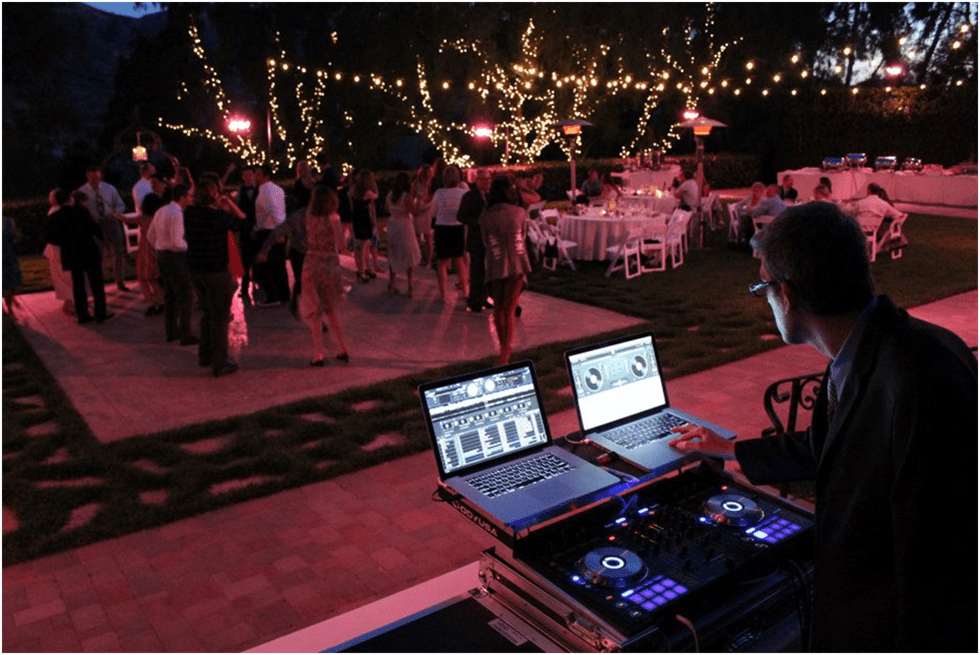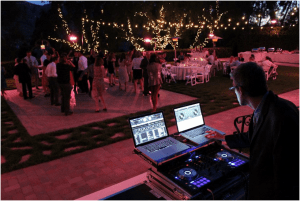 To prepare for a wedding performance, DJs typically averages over 20 hours of work which includes pre-wedding meetings with couples and creating a unique playlist for the wedding.
The average cost of hiring a wedding DJ is $1000-$2500 in major cities like New York and Miami and is for an expert DJ with a solid reputation.
This cost is exclusively for the DJ and equipment used for up to 6 hours of work and doesn't include lighting or other services.
In small cities, the average cost of a wedding DJ is $1400-$2000 and is exclusively for an experienced expert DJ with a solid reputation.
The average cost of hiring a DJ for a wedding in rural areas or cities with less affluent is $1000-$1600.
A wedding DJ may charge higher if the host requests for additional services like photo booths, lighting, and more.
How much do Famous DJs charge?
Now that you've got a handle on how much you're going to charge for each gig, let's check out some famous DJs to get that sweet sweet inspiration.
#1 Calvin Harris- $75 million
Calvin earns an estimated $75 million, with $66 million coming from his DJ gigs. The 31-year-old averaged 125+ gigs in 2019 alone.
Calvin Harris charges a minimum of $150,000+ per night.
Since he worked with and wrote for the likes of Kesha and Rihanna, Calvin has found outstanding success in pop music. On social media, the activities of this famous DJ reaches more than 20 million people.
#2 David Guetta- $30 million
Being the highest-paid DJ in Las Vegas, a former manager of a Parisian club, and a proud resident of Ibiza, David Guetta is one of the famous DJs in the world.
David Guetta charges 150k – 250k+ per night.
His fame rose to the peak after he toured with Rihanna, wrote songs for Britney Spears and Lady Gaga, and featured Usher and Black Eyes peas in a famous music track.
David has a social audience of more than 76 million from across the world.
#3 Tiesto- $28 million
Having the same Mega club residency Calvin Harris, the Veteran Dutch DJ, is worth $28 million.
Tiesto typically charges $200k – $400k per night.
Tiesto plays an average of 100 shows every year and has earned over $60 million in two years, playing in the club alone. Tiesto is active on social media, with over 24 million combined followers. He's a brand ambassador to 7UP.
4. Steve Aoki- $23 million
Steve is a machine. He never sleeps, done more than 277 shows just last year, and sometimes plays three shows in a day.
Steve Aoki typically charges 75k – 100k+ per event
Steve also holds a minority stake in the Sol Republic, a popular headphone company. He inherited his dad's entrepreneurial spirit as he owned several nightclubs and restaurants, including Dim Mak, his Record label.
#5 Afrojack- $22 million
Popularly called Afrojack, his original name is Nick van de Wall, and he is also a Hakkasan resident (along with Tiesto and Calvin Harris). Nick played up to 159 shows last year, with his earnings boosted after he bagged endorsement deals with brands like Nike and G-Staar RAW.
Owning his own record label, Nick has also produced music for top-tier artists like pitbull and Chris brown.
Afrojack typically charges $75,000 – $100,000+ per event.