It requires a lot more than just technical knowledge to keep hordes of party mongers dancing all night. You have to be a wizard who casts mesmerizing spells with his beats and in doing so; you need to be dynamic and versatile.
However, when it's time to pull the plugs out of the systems, the way you utilize your time after that makes a huge difference.
You may prepare a new set or just kick your legs up for the day. However, today,we're suggesting something unconventional that can help you to a great extent – Reading a book! We are not talking about any sci-fi novel or a love story; we're going to talk about some DJing books.
Best DJ Books
Keeping the above in mind we have picked the top books that you should start reading today to enhance your knowledge:
Last Night a DJ Saved My Life: The History of the Disc Jockey
This is regarded as one of the best books in the history of DJing and is considered a cult classic. The book talks about the life of a DJ who gains so much power that he goes on to shape the music industry.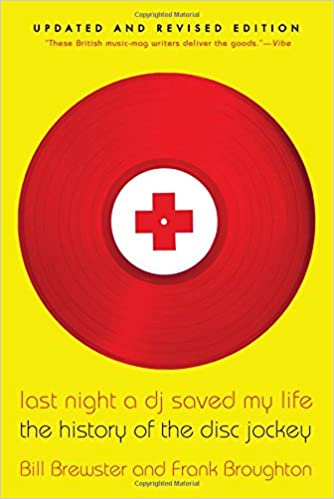 The book takes into account the various genres that have emerged in the world of DJing. It also talks about how the profession bloomed over the years with technology alongside.
It also features legendary clubs Peppermint Lounge, Cheetah, the Loft, Sound Factory, and Ministry of Sound, and with interviews with legendary DJs.
The book has over 5 chapters and more than 100 pages surmising events and things like the first record played over airwaves to house, hip hop, techno, and beyond.
DJing for Dummies
For all the 'Dummies' who are setting their foot in the DJing world, this book is a perfect way to begin. This book teaches each and every aspect of DJing step by step.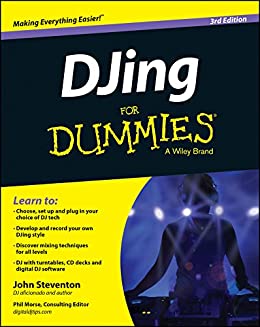 DJing for Dummies has information about essential things like turntables, slipmats and needles, headphones, and amplifiers, as well as buying records, CDs, and MP3s.
As a practical guide, it takes you through the basics of mixing, song structure, building a foolproof set, creating a great demo, and how to perform in front of a live audience. The book has so much information that even amateur and semi-professionals can refer to it.
How to DJ Right
From the writers of 'Last Night a DJ Saved My Life: The History of the Disc Jockey', this book is a comprehensive guide for DJs. It comprises information on Establishing a distinctive sound, record-spinning, scratching, hot-mixing, beat-juggling, and more.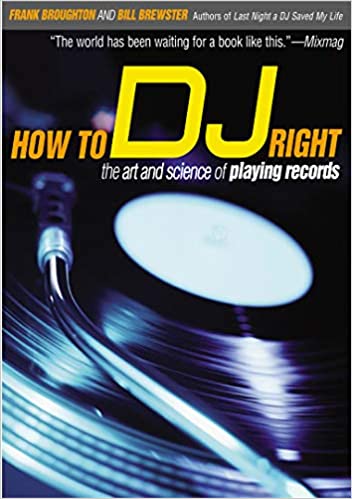 'How to DJ Right' has numerous diagrams and illustrations phrases,beat timing, and song structure with no reliance on music theory. It also has resource lists that recommend everything from which songs are best to learn with to good sources for building a library of disks, CDs, and MP3s that can guide you in learning.
The Secret DJ
This is one of the most popular books among DJs for many reasons. The Secret DJ takes the readers on a glamorous journey of DJing. It describes the life of a DJ playing worldwide and also reveals the dark and toxic side of the profession in the most precarious circumstances.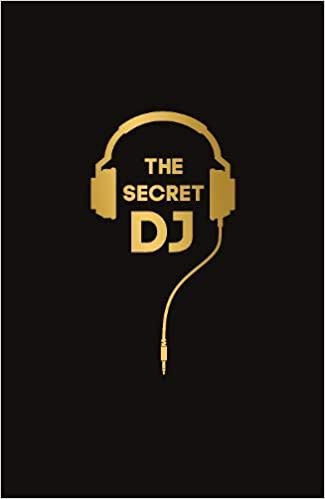 In the book 'The Secret DJ', the author is a globally recognized DJ who chooses to keep his identity a secret and take the readers through the heart of the hedonistic fast lane for 30 years.
The book explains the rave generation that spends their days in pills, thrills, and bellyaches.
The book is more like a cautionary tale for aspiring DJs and how they should be careful about their careers.
Why read a DJing book?
DJing books focus on providing knowledge and information to the reader but they can also just be good ways to pass the time while learning about your hobby or profession.
Inspirational dose
At times when DJ's feel lost or have a bad day, these books can pump the ante up and keep them motivated. Books like these contain inspirational stories of accomplished DJs and how they overcame their hard times.
Improving technical skills
DJing involves a lot of learning. You have to be updated with the latest in trends and technology. You can also take a trip back in time to understand how DJs in the past managed with an analog and digital system.
Strengthening your basics
Many accomplished and prominent DJs have published books that provide guidance to the amateurs and semi-professionals. These books comprise procedural assistance for better learning. Readers can learn all the aspects of DJing from basic to advance.
Conclusion
The above books can have an amazing impact on your DJing. It can help you learn new things and discover new techniques. Moreover, reading books is a great activity and can enhance your senses to a great extent.