Working for hours and hours to create content or perhaps music only to lose it, is the most frustrating feeling that any content creator can experience. Thus, having some kind of storage or perhaps back up can save your hard work from being ruined.
One of the best ways to store your music is by having a USB drive. Small and easily to slip into a pocket, the best DJ USB sticks nowadays have more than enough storage to fit your entire set.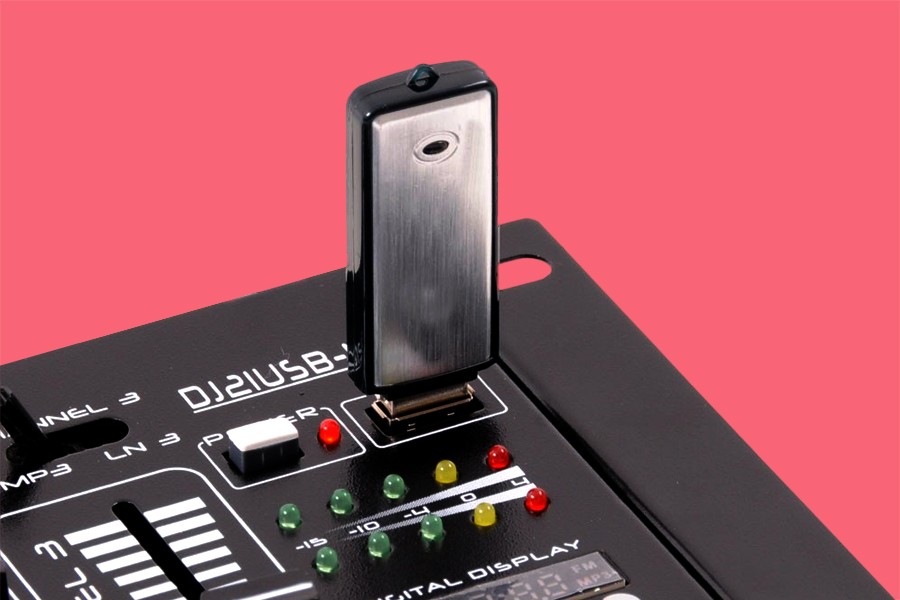 As storage capability advances exponentially, the need for massive hard drives has gone down. Whereas in the very old days, you'd have to carry around hard drives, now most of your DJ library can fit onto 1 USB stick.
While small, choosing the best DJ USB stick is an essential task for a DJ. The absolute last thing you want is to plug in your USB to your laptop and see a gigantic error that says "Data not recoverable". That's the absolute worst case scenario. In this article, we'll go through our top picks for USB sticks for DJs and how we chose each.
Product Title
Product Title
SanDisk Ultra Flair SDCZ73
SanDisk Ultra Dual Drive Go USB Type-C Flash Drive SDDDC3
Corsair Flash Survivor Stealth
Storage Options
Storage Options
32GB, 64GB 128GB, 256BP and 512GB
32GB, 64GB 128GB, 256BP and 512GB
32GB, 64GB 128GB, 256BP
Read Speed
Read Speed
Up to 150Mb/s
Up to 150Mb/s
Up to 80Mb/s
Write Speed
Write Speed
Up to 4MB/s
Up to 50MB/s
Up to 70MB/s
USB Version
USB Version
3.0
3.1 / 3.0
3.0
Why do you need a DJ USB Stick?
There are various reasons for a DJ to need a USB. The main reason of course is for storage and a as a back-up. A USB stick is convenient to carry around, does not take up much space in your backpack, and is perfect in case you have transfer your music library to a different laptop or all in one DJ controller.
They can facilitate you to transfer enormous music libraries easily from one device to another in just a blink of an eye. Also, they are so low cost and durable you should always have 1 -2 with you wherever you go.
Want to jam with a friend then keep the mix afterwards? Bring an USB stick and transferring the mix is simple.
For DJs that prefer to use CDJs, USB sticks can store your entire RekordBox library and other playlists. You can consolidate the playlist in Rekordbox, which will allow you to save some cue points, etc. Later, you can export your playlist in a USB stick that will allow you to playback on CDJs.
For DJs who routinely perform at clubs, if you don't bring your own equipment, a USB stick is especially important. A lot of times, clubs will have their own DJ controllers and expect you to use it instead of your own. In this cases, having a functioning USB stick is essential to bringing your entire music library with you on the go.
Plastic vs Metal USB Drives
If you're looking for a durable USB drive for DJing, you need to consider the material it's made out of. Plastic USB drives are generally cheaper but less durable. They tend to be less waterproof, shock proof, and heat proof than metal USB drives.
Metal USB drives are generally more resilient than plastic USB drives. For this reason, we commonly recommend Metal USB drives over plastic USB drives. The extra cost is minor and the extra durability is worth it for an active DJ.
You never know when you may accidentally set down your USB drive in a small puddle or get it slightly wet while DJing.
Metal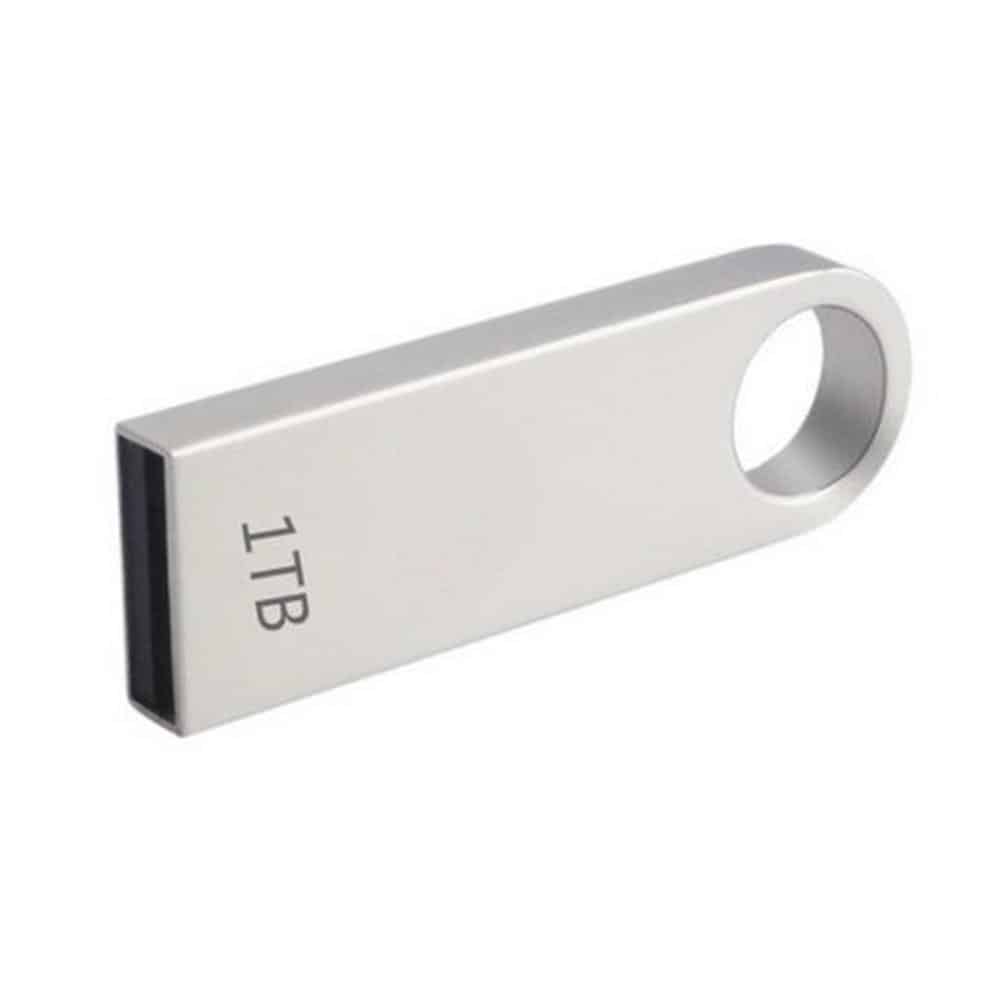 Metal tends to be durable than plastic and is actually a much better conductor of heat than plastic USB drives. Don't be worried about that, it actually means that metal USB drives tend to be better at dispersing heat than their plastic counterparts.
Plastic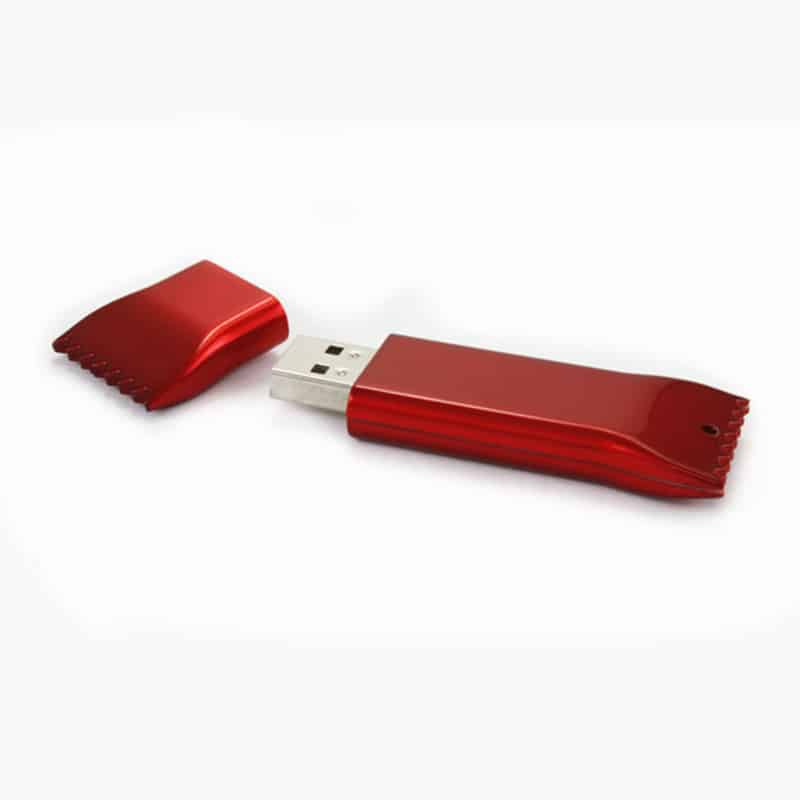 Plastic is generally cheaper but less durable than metal USB sticks. Some people prefer plastic USB sticks but they don't provide much overheating or shock protection to the USB.
Best DJ USB Sticks For DJing
1. SanDisk Ultra Flair Flash Drive – SDCZ73
Do not get intimidated with the dimensions of the USB, yes it is small but gives the utmost performance and quality for the tiny size. This petite USB is ideal for your pockets, although, make sure you do not lose it in your other DJ accessories.
The SanDisk Ultra Flair SDCZ73 is good storage for DJs, Notebooks, Laptops, game consoles, etc. It is low cost and one of the best and convenient USB in the market.
Features
It is a "compact plug-in and stay" USB that is specially designed to be plugged-in to your preferred device. The user measured speed reads up to 150 MB/s and writes up to 24.7 MB/s*. It facilitates a fast speed, adding more storage in the device, storing about 32, 64, or 128GB of files. The material used is plastic for this USB. Lastly, its dimensions are 0.8 L, 0.6 W, 0.4 H, and weight is 0.16 ounces.
2. Corsair Flash Survivor Stealth
If you travel and take many world tours, then this USB is ideal for your personal convenience. It offers you durability, easy portability, and additional protection from water and dust with its aluminum body. It offers great performance and speed of about four times quicker than a normal 2.0 USB stick.
Features
This USB gives you the ultimate protection; it is shockproof, water-resistant up to 200m, and vibration resistant.
The user measured speed reads up to 55 MB/s and writes up to 26.3 MB/s*. It facilitates an ultra-fast speed and tends to be extremely convenient for those who want to move or perhaps transfer many files and data from one device to another. This USB stores 32 or 64 GB of files. The material used is aircraft-grade aluminum that is made by solid anodized. Lastly, its dimensions are 7.5 L, 1.8 W, 5.4 H, and weight is 1.28 ounces.
3. SanDisk Ultra Dual Drive Go USB Type-C Flash Drive SDDDC3
This stylish and chic USB gives high performance and a smooth data transfer. It has a silver metal body and comes without a cap to easily plug it in your device.
Features
The SanDisk Ultra Dual Drive is durable, heatproof, and easy to carry around. It is a low-cost USB; thereby it will not hit hard on your pockets. If you are in a hunt for a low-cost and high-performance USB stick, then this is your best option.