Buy Now
Discover the Best Way to Learn DJing
The Only Online University for DJs
Taught by some of the best DJs in the world.
Get Started Today!
Only $19/month for access to over 14 different courses taught by some of the best DJs in the world.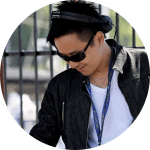 For the price, it's totally worth it. Compared to how much I've invested in my music career, this breaks down to nearly nothing – but I got so much out of it.
Josh I, DJ in New York
Learn From the Best DJ Teacher Online
You've seen him on Youtube.
And, without realizing it… you've probably watched some of his videos.
With over 405 videos on how to DJ, He is THE go-to resource for beginner DJs.
And now, he's taking the absolute BEST learning strategies and tips and putting them all together into a series of courses to guide DJs along in their development.
DJ TLM

In his career as a pro DJ, DJ TLM has played over 3,500 live shows at venues all across the world. He has over 25 years of experience as a DJ and has been on multiple world wide tours. Now he gives back by educating aspiring DJs.
From Youtube to A Course
Over the years publishing content on Youtube, I got THOUSANDS of questions from aspiring DJs.
My videos had helped them learn the basics BUT…..
They were getting stuck putting it all together.
And it was hurting their progress as a DJ.
So I decided on a better way.
Something that would give all DJs a solid foundation
A structured plan to progress….
Something that would help all DJs save time as they're learning….
An Online University for DJs
These courses take the learning and tips from 400+ Youtube Videos (combined over 100 hours of footage) and condenses them down into several master courses.
For less than $20, you get access to an Online University for DJs that contains a bewildering 14 different courses – taking you all the way from absolute beginner to an intermediate/advanced DJ in the shortest amount of time.
Here's What You'll Learn
Across an astounding 14 different courses covering all aspects of DJing and all pieces of software/equipment used, here are some of the highlights of what you'll learn:
For Beginners
Exactly how to set up your DJ Station and the advantages and drawbacks of different setups.
How to identify song structure and use it match up similar songs
How to put together your first tracks and use effects and the EQ to put together a great sounding mix.
The basics of how to scratch and why it's one of the most difficult skills for beginners to get right
How to beatmatch different songs and incorporate effortless transitions to make your mixes flow smoothly
For Intermediate & Advanced DJs
Exactly how to organize your music library for optimal performance (hint: the default iTunes setup will hurt you in the long run!)
How to use Cue Points and Loops to create advanced mixes and get the crowd dancing
How to use skills like backspinning, percussion, and advanced transitions to spice up your DJ sets
With 10 different courses solely focused on DJ skills, you'll develop a solid foundation and learn advanced tips and tricks that take other DJs years to master!
Most of the time though, it's not your skills that will determine your success as a DJ. You'll see it time and time again: your friend who knows less than you gets a gig. And then another one.
Meanwhile, you're stuck on the outside desperately trying to find a paid opportunity. You know you have the technical skills – now it's time to put yourself out there as a DJ.
This is where many aspiring DJs find themselves stuck. That's why we developed a special course to guide you through getting your first gig to getting your first sponsorship deal. In this course, you'll…
Learn How to Build A Career As a DJ
Discover this unique step by step guide to go from no gigs to having regular gigs at some of the best clubs in your area.
You'll go through a 6 step research process to discover the easiest way to find your first gigs. Once you land your first gigs, you'll learn the advantages/disadvantages between booking agencies and choosing between sponsorship deals.
This is one of the only courses of it's kind that will take you all the way from getting your first gigs to landing your first sponsorship deal!
THIS IS FOR YOU IF…
If you've been reading and watching How to DJ videos but have been OVERWHELMED by all of the information out there…
If you want to build up a solid foundation that you can build off of for years and years to come….
If you have EVER found DJ TLMs Youtube Videos helpful, these courses are your natural next step.
This course works with ANY equipment and includes specific courses on some of the most popular pieces of DJ software such as Traktor, Rekordbox, and Serato!
How DJ Courses Online Works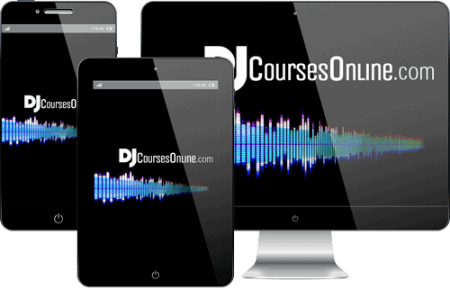 Once you sign up for this course, you instantly get access to 14 Different Courses containing over 20 hours of video. There are multiple courses for DJs at each stage of their development.
Watch the videos and take them with you so you can follow along anytime, anywhere – on your phone, tablet, or laptop!
Recap of What's Included
DJ Courses Online contains more than 14 different courses for DJs of all levels. Let's go over everything you'll receive.
How to DJ: Masterclass – Normal Price: $129
3 Courses on DJ Techniques I, II, and III – Normal Price: $99
3 Courses on Advanced DJ Techniques I, II, and III – Normal Price: $129
DJ Career Tips – Normal Price: $99
6 Software courses covering Serato, Traktor, Ableton Live, Mixed In Key, and more – Normal Price: $199
That's $655 worth of training all in one convenient bundle.
The best part, you can access ALL of these courses (alued at over $600!) for MUCH LESS than other DJ Courses!
Monthly Membership
$19 per Month
Full access to the large library of DJ courses
Best for learning specific skills or only taking 1-2 courses.
Cheapest plan available
Get Started
Yearly Membership
$120 per Year. Save $108!
Full access to the large library of DJ courses
Best for any DJ looking to progress quickly.
Have time to go through multiple courses and use each course as a reference
Get Started
Lifetime
$300 Forever.
Full access to our large library of DJ Courses
Stream all DJ courses in any browser
Learn and practice on your own schedule
Get Started
DJ Courses Online vs Other DJ Courses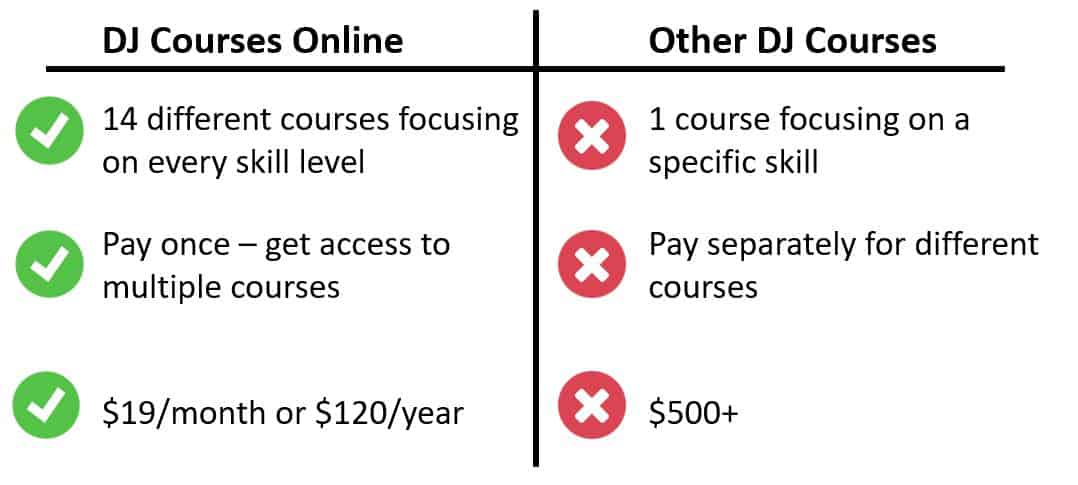 What Do Our Students Say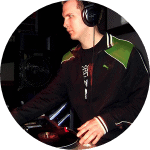 These videos follow a logical order and that was BIG for me. I needed a reliable DJ instructor that could guide me from start to finish so that I could get on my feet and book some real shows.
– ALEX L., OHIO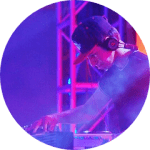 These courses were perfect for me, very comprehensive, and I was able to hit the ground running right away. Now I've got my own booking agent!
– Johan A, California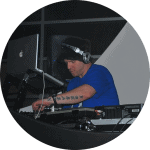 For the price, it's totally worth it. Compared to how much I've invested in my music career, this breaks down to nearly nothing – but I got so much out of it.
– JOSH I., NEW YORK
Get Started Today!
DJ Courses Online Guarantee
We are so confident in the quality of our courses offered as part of DJ Courses Online that each sale comes with an iron clad, no questions asked, 30 days money back guarantee. Sign up, watch all of the videos and if you're not satisfied, get all of your money back!